Smallest VSAT antenna and world's first satellite messenger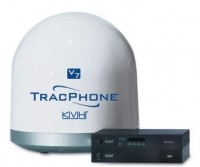 Data Technology Solutions recently introduced the smallest VSAT antenna and SPOT, the world's first satellite messenger.

The new mini-VSAT Broadband service uses sophisticated spread spectrum technology to provide vessels with data reception rates as fast as 2 Mbps and data transmission rates as fast as 512 Kbps via a 24" KVH-developed marine terminal. The first fully integrated maritime VSAT system works seamlessly by combining innovative and revolutionary technology, including rugged, fully stabilized antenna technology from KVH Industries, powerful KU-band satellite networks, and ViaSat's ArcLight spread spectrum mobile broadband technology. The world's first satellite messenger. SPOT is the only device of its kind, using the GPS satellite network to acquire its coordinates, and then sending its location – with a link to Google Maps – and a pre-programmed message via a commercial satellite network. SPOT can be used for commercial lone worker safety applications for those businesses with employees operating in remote areas outside the range of cellular and other wireless communications. It is also a valuable safety tool for any person who drives outside of cellular coverage or for emergency messaging when cellular or land-based communications may be damaged or unavailable. And because it uses 100 percent satellite technology, SPOT works around the world – even where cell phones don't.