New line of wireless gateways and nodes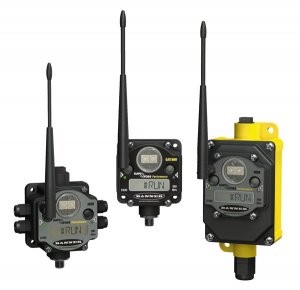 Banner Engineering has introduced a new line of SureCross Performance Wireless I/O Gateways and Nodes, featuring high-power radio frequency (RF) architecture, with 1-Watt transmit power in the 900 MHz ISM band.

This innovative architecture provides a range of up to six miles and is ideal for remote or difficult-to-access areas. With Banner's unique FlexPower technology, the SureCross Performance radio and external third party sensors can be powered by solar panels, battery modules or 10-30 V DC.

With this technology, operators have the ability to select either 4 to 20 mA or 0 to 10V inputs in the field. The SureCross Performance family also includes new temperature Node options, offering up to four factory-calibrated temperature inputs for thermocouples or RTD inputs.
Company info