Infrared carbon dioxide point detector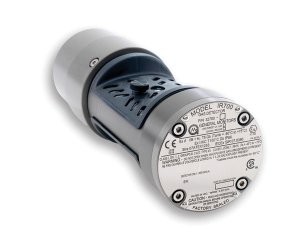 Offering reliable gas detection performance with low maintenance, the rugged Model IR700 Infrared Carbon Dioxide Point Detector from General Monitors requires no routine calibration and provides complete control room status and control capability for monitoring at the ppm level. The Model IR700 features a precision IR point sensing element that offers reliable protection against the hazards of carbon dioxide gas leaks. The IR700 features a true fail-to-safe design for dependable gas detection performance, heated optics to eliminate condensation, and a dirty optics indicator informs the user the device must be cleaned before the lenses are entirely blocked, thereby reducing downtime.

The Model IR700 IR detector features microprocessor-based technology to continuously monitor CO2 at a range of 0-5000 ppm. Its detection principle is based on measuring the absorption of infrared radiation passing through a volume of gas using a dual beam, single detector method.