Submersible hydrostatic level transducer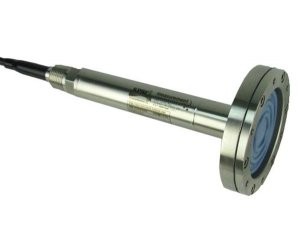 The new KPSI 745 submersible hydrostatic level transducer is specifically designed with a 3.5-inch OD allowing installation into 4-inch pipes to provide precision depth measurement under rigorous environments encountered in slurry or highly viscous applications.

The 745 transducer can be ordered with level ranges of up to 115 feet (35m), custom polyurethane or ETFE cable lengths, and optional lifetime lightning protection. A protective cage option is also available to shield the elastomeric diaphragm from impact with suspended solid materials.

Measurement Specialties, Inc. designs and manufactures sensors and sensor-based systems. The company produces a wide variety of sensors and transducers to measure precise ranges of physical characteristics such as pressure, force, vibration, torque, position, temperature, humidity, fluid properties, mass air flow and photo optics.

Measurement Specialties uses multiple advanced technologies – including piezo-resistive, electro-optic, electro-magnetic, variable reluctance, magneto resistive, digital encoders, thermistors, thermocouples, RTDs, capacitive, resonant beam, application specific integrated circuits (ASICs), micro-electromechanical systems (MEMS), piezoelectric polymers and strain gauges to engineer sensors that operate accurately and cost-effectively in customers' applications.