Dryers Provide Robust Operation In Harsh Conditions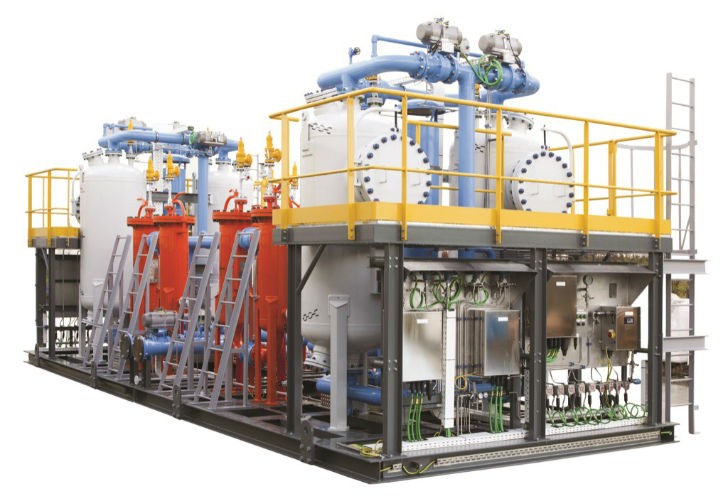 When it comes to supplying solutions for compressed air or gas dehydration and purification to the oil and gas industry, SPX has experience and expertise, through its Delair and Pneumatic brands, in providing efficient solutions with necessary specifications and documentation. The brands offer a full range of dryers, gas separation and treatment packages, nitrogen generators, filters and adsorption technology.
Dryers are important across many oil and gas processes, including the drying of utility-compressed air to protect equipment and pipework against corrosion and pollution from water, but also to dry other gases such as hydrogen, off-gas, nitrogen, compressed natural gas (CNG) and inert gases used for purging tanks.
SPX has a range of designs that offer flexible setup against internal and regulatory specifications. SPX dryers are engineered to provide robust operation in harsh environmental conditions. The Pneumatic Products Heat-Les pressure-swing desiccant dryers, for example, include air-operated Century Series poppet valves with stainless steel internals.
These switching valves are designed to withstand elevated temperatures, clogging, and erosion caused by abrasive desiccant dust and to work for over 500,000 cycles in the harsh conditions found in oil and gas applications.
SPX dryers also deliver efficient operation with features such as Automated Moisture Load Control (AMLOC) on the Heat-Les dryer. This energy-saving functionality reduces cycle frequency for heating and purge using capacitance probes to assess the state of the drying bed and precisely control when switchover is required. As well as offering significant energy savings, this technology extends component life and ensures consistent dew points. Other configurations can base changeover of dryer towers on dewpoint measurement, extending changeover time and reducing energy consumption when the dryer is not running at its maximum.
The drying and purification technology contained within the SPX Delair and Pneumatic Products brands is proven and widely used across the industry. The range of in-house dryer designs give flexibility for dryer setup and SPX offers engineered solutions against all global oil and gas specifications.