Argo Expands Utilization With Universal Mounting System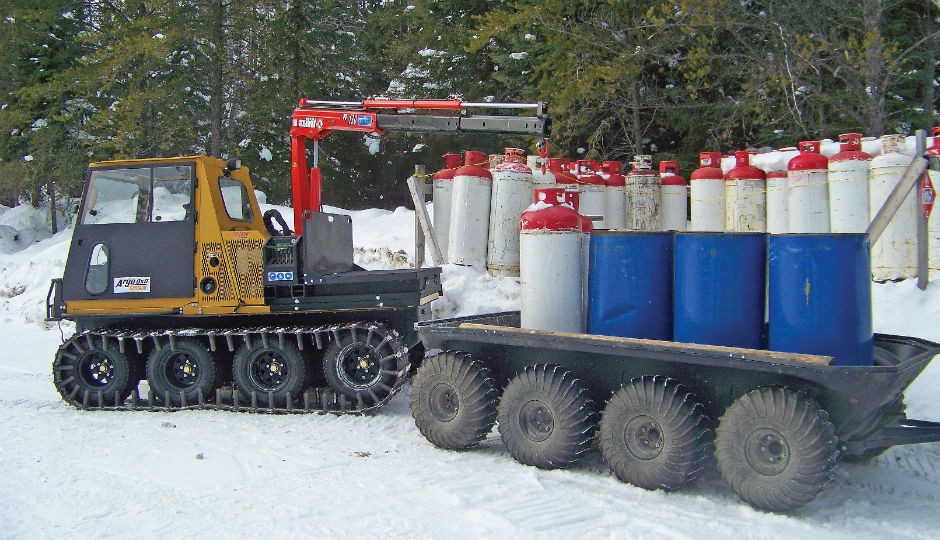 ARGO owners find even more uses for their vehicles with ARGO's load-tested Universal Mounting System (UMS). This engineered mounting system significantly increases utilization by giving operators the opportunity to quickly, easily and safely convert their ARGO and ARGO trailer from one application to another, improving utilization.
"Our UMS has greatly expanded ARGO's capabilities," says Bernhard Wagenknecht, ARGO's VP Sales & Marketing. "The variety of tasks an ARGO can now complete increases its productivity and its value. Add a UMS to the vehicle itself or to an ARGO 4-wheel or 8-wheel amphibious trailer, and now it can safely transport mobile equipment and people where ever they need to be."
With the UMS in place, operators can attach tools and ARGO-designed, factory-approved add-ons directly to the chassis of the vehicle, eliminating the risk of the load shifting. In keeping with ARGO's reputation for safety, "ARGO's UMS also ensures that any add-ons fit inside as opposed to on top of the body of the vehicle," according to Wagenknecht. Due to its unique design and low center of gravity, ARGO has today's best Static Stability Factor in the off-road industry. In fact, research shows that a traditional UTV with the same equipment is up to four times more likely to roll over than an ARGO.
UMS makes adding equipment simple and safe
For years, ARGO's commercial customers have been adapting the rugged extreme-terrain vehicles to suit their needs, but creating one-off solutions is expensive and time-consuming, says Wagenknecht. The UMS opens a world of opportunities for industrial, municipal and personal use. ARGO owners now have a wide range of mobile power solutions that they can add to their vehicle simply and safely with the UMS in place.
The add-ons include off-the-shelf equipment such as hydraulic power packs, welders, generators, compressors and insect abatement pumps and sprayers. Working with VMAC, Lincoln Electric and Chicago Pneumatic, ARGO has access to standard equipment packages that are designed to be mounted in the vehicle or ARGO trailer equipped with a UMS.
ARGO continues to work closely with its industrial partners, dealers and customers to create a growing range of quick-change attachments and tools.