Industrial and pipeline inspection and monitoring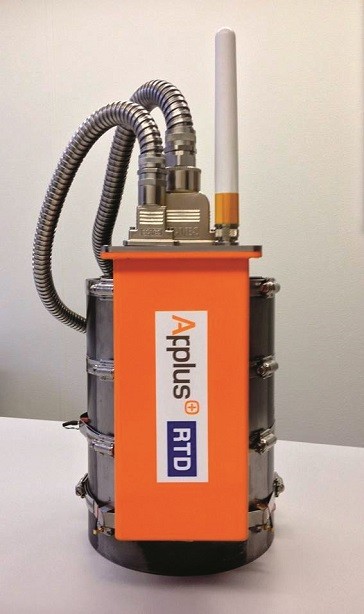 RTD Plant Master is a permanently installed monitoring system, based on ultrasound, which provides continuous wall thickness measurements of critical and hard to access components within refineries and offshore facilities.
Employing high temperature piezoceramics, sensors are applied to ultrathin foils resulting in flexible ultrasonic transducers which can be permanently dry-coupled directly to the surface of a component. These transducers are then used for single point pulse-echo measurements of the component's wall thickness.
The sensors can continuously operate at optimum performance for years at temperatures up to 200 degrees C (390 degrees F) allowing extremely high temperature components to be inspected.
The global product manager of Plant Master, Paul Deckers, said: "Regular NDT inspections have allowed facilities to run safely in a cost-effective manner, however some components are inaccessible to NDT technicians due to their extremely high or low temperature, requiring a shutdown prior to performing the inspection. Also many components require frequent and repeatable measurements which cannot be obtained using traditional methods. Applus RTD has developed the RTD Plant Master in order to overcome this issue."
In addition to the RTD Plant Master, Applus RTD also offers its recently launched RTD DTI Trekscan technology. This tool is the first free-floating pipeline inspection tool designed to traverse back-to-back one-dimensional bends, with an optimum speed of one-metre-per-second (2.2 mph).
It can run in pipelines previously considered to be "unpiggable."
The bi-directional tool measures the return echoes of a transmitted ultrasound beam. The amount of time it takes to receive an echo provides highly accurate information on the remaining wall and enables detection and sizing of metal loss anomalies. The RTD DTI tool has the ability to measure metal loss anomalies in pipeline that would have previously been considered unpiggable.
More from Drilling & Production