Cummins QSK Series Drilling Engines to Meet Tier 4 Final Using Integrated SCR Aftertreatment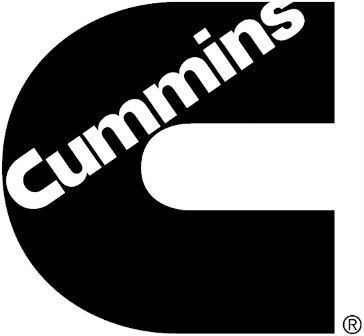 Cummins Inc. has announced that the QSK Series engines for land-based drilling will meet the U.S. Environmental Protection Agency (EPA) Tier 4 Final regulation using next-generation Selective Catalytic Reduction (SCR) aftertreatment. The Cummins Tier 4 Final drilling solution will meet or exceed the same uptime, reliability and durability that customers are currently experiencing with Tier 2 product.
By focusing on oxides of nitrogen (NOx) reduction within the exhaust rather than during in-cylinder combustion, Cummins avoids the need to make any major change to the external engine platform. Using SCR also leaves a much higher performance threshold in-cylinder in order to focus on particulate matter (PM) reduction and improve fuel efficiency.
For most drilling applications, the Tier 4 Final QSK Series engines and integrated SCR aftertreatment system offer the installation simplicity of a drop-in replacement for the current QSK engine and exhaust muffler, with a similar size and equivalent noise reduction.
"The Cummins Tier 4 Final drilling solution will offer no compromise to performance or reliability," said Dave Porter, Director – High-Horsepower Oil and Gas Business. "Power output, durability and ease of service will remain the same at Tier 4 Final as those of our current industry-leading QSK engines. Cummins solution also offers the simplest and most effective approach to lower the cost of operation for oil and gas equipment operators while meeting very low emissions levels."
Cummins SCR aftertreatment expertise is unrivaled in the industry, designed and manufactured by Cummins Emission Solutions, one of the world's largest suppliers of exhaust aftertreatment, dating back to 2006 with European on-highway emissions. Integrated SCR technology for hydraulic fracturing was introduced the second half of 2014, six months ahead of Tier 4 Final implementation. This in-house capability is unique in the industry, and ensures the highest level of system integration between engine and aftertreatment.
Today Cummins has produced over 1 million SCR systems around the world. Cummins SCR expertise has been fully leveraged to develop the next-generation SCR, specially strengthened for the harshest operating conditions in the oil and gas industry, and featuring enhanced protection against vibration and shock loadings. Cummins SCR systems have proven remarkably robust in-service, with equivalent durability to that of the engine.