Rugged automated manual transmission for severe-duty applications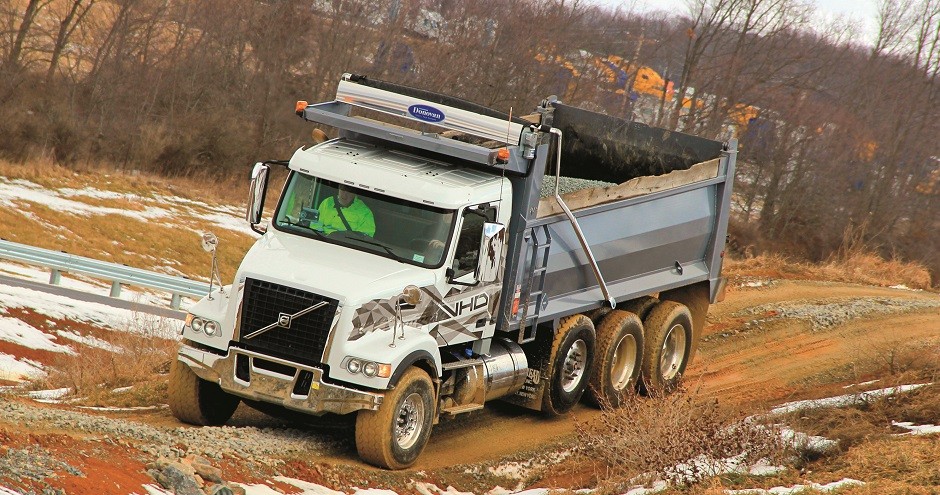 Volvo Trucks has introduced a rugged version of the Volvo I-Shift automated manual transmission for severe-duty applications. The reinforced I-Shift for severe-duty (SD) applications is now available for order in Volvo VHD vocational models. The I-Shift for severe duty is designed for on- and off-road work in applications requiring frequent shifting.
The introduction of the I-Shift for severe-duty applications continues development that began in 2007 when Volvo became the first OEM to bring an integrated automated manual transmission to the North American market. 75 percent of Volvo trucks sold in 2014 were spec'd with an I-Shift transmission. The I-Shift SD is available on VHD models powered by the Volvo D11 and D13 engines and is standard on VHD models at a certain weight rating.
"With this new rugged Volvo I-Shift, we now offer the efficiency and productivity benefits of our automated manual transmission and integrated powertrain to customers operating in tough vocational applications while providing improved uptime and longer component life," said Gӧran Nyberg, president of Volvo Trucks North America. "Volvo Trucks is commit ted to delivering solutions tailored to our customers' specific applications."
Engineered for a wide range of vocational applications such as oil field and heavy haul among others, the Volvo VHD offers an easily customizable chassis. The VHD family includes the VHD 200 day cab and VHD 430 with a 42-inch flat roof sleeper, and both models are available in axle forward and axle back configurations.
Gears and other hardware in the severe-duty I-Shift have been hardened to withstand frequent shifting in a rugged operating environment. In addition to the hardened gears, this version features a high-range hardened cone, improved split synchronizer components and main box parts fashioned from reinforced material.
The I-Shift SD uses higher-viscosity oil that allows for operation at a higher ambient temperature, and it features a new transmission cooler mounted to the transmission. Reduced oil line length and quick disconnect fittings improve serviceability since there is no need to drain oil in order to service or remove the transmission.
"The heavier loads, uneven terrain and frequent shifting typical of heavy-duty vocational duty cycles require a more rugged transmission," said Chris Stadler, Volvo Trucks regional haul marketing manager. "The reinforced components and improved serviceability of the I-Shift for severe-duty applications translate to lower maintenance costs and more time on the worksite producing revenue. The transmission also offers customers a broader payload range, which can help enhance the truck's profitability and versatility."
The reinforced I-Shift will be standard on VHD models with heavier weight ratings – straight trucks rated at 66,000 pounds GVWR or higher and tractors rated at 125,000 pounds GCWR or higher. For lighter-weight applications, VHD customers can select this version of the I-Shift SD as an option.