Global Petroleum Show Brings International Energy Thought Leaders Together
Leading energy exhibition invites delegates to reimagine, reinvent and reposition possibilities of the oil and gas industry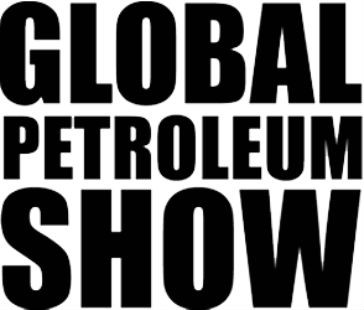 Global Petroleum Show (GPS) will welcome more than 50,000 registered attendees to Calgary's Stampede Park from Tuesday, June 9 to Thursday, June 11, 2015 for one of the world's largest energy events. The annual show will focus on the 2015 theme of "Reimagine. Reinvent. Reposition." and will feature 20,000 unique companies coming together from 100 countries.
Even with the economic fluctuation in the Alberta economy, GPS promises to deliver a number of exciting new features and even more opportunities for industry professionals to network, do business and offer creative solutions for the oil and gas industry. This year's grass-roots approach will bring attendees face- to-face with a complete demonstration of the equipment and services utilized day-to-day in the oilfield. The GPS Drilling Site Experience will offer a unique opportunity to get up close and personal with field operations that many industry workers have never had the chance to see. This, along with a suite of other new features, will aim to bring attendees and exhibitors closer together by offering a fuller understanding of all aspects of the oil and gas industry that must work together in order for businesses, and people, to succeed.
The show will also feature six free-to-attend presentation theatres providing educational focus on the widest range of topics that GPS has seen in recent years, including heavy oil, safety, EOR, environmental, and foreign markets. Aimed at helping companies affected by the economic downturn to seek innovative routes to success, features like these theatres will make GPS 2015 a landmark exhibition for the industry as it begins to regain its footing. Further speaking to the strength of the province's resiliency is the record number of Alberta exhibitors that the show will welcome this year. A significant number of Canadian pavilions will be featured, including exhibits from Ontario, Quebec and Saskatchewan, a substantially larger Canada-wide presence than was seen in 2014.
As Alberta, and the rest of the country, rally together to support innovation and continued success in the oil and gas industry, GPS is pleased to be providing all in attendance with a refreshing global perspective on the importance of remaining competitive, managing costs and building sustainable oil and gas industry. International representation will include Bolivia, China, Ecuador, India, Mexico, Peru, Poland, South Africa, Qatar, UAE and USA, with pavilions on the exhibit floor from Austria, China, Czech Republic, France, Korea and USA. Notable exhibitors for the 2015 show include the Government of Alberta, Kuwait Oil Company, ATCO and many more.
"Since its inception in 1968, Global Petroleum Show has grown, not only in size, but also in significance to the exhibitors and attendees that continue to support it," says Wes Scott, Executive Vice President, dmg :: events, organizers of Global Petroleum Show. "Each year, GPS continues to gain momentum as it grows in recognition throughout global markets. With the overwhelming response from exhibitors and attendees alike for this year's show, GPS is set to stand as a reassuring presence amidst the economic storm incited by this year's low oil prices."
GPS 2015 exhibition hours are Tuesday, June 9 and Wednesday, June 10 from 10 a.m. to 6 p.m., and Thursday, June 11 from 10 a.m. to 5 p.m.