Blackmer SMVP Series Pumps Feature Operational Advantages for Achieving the Full Containment of Chemicals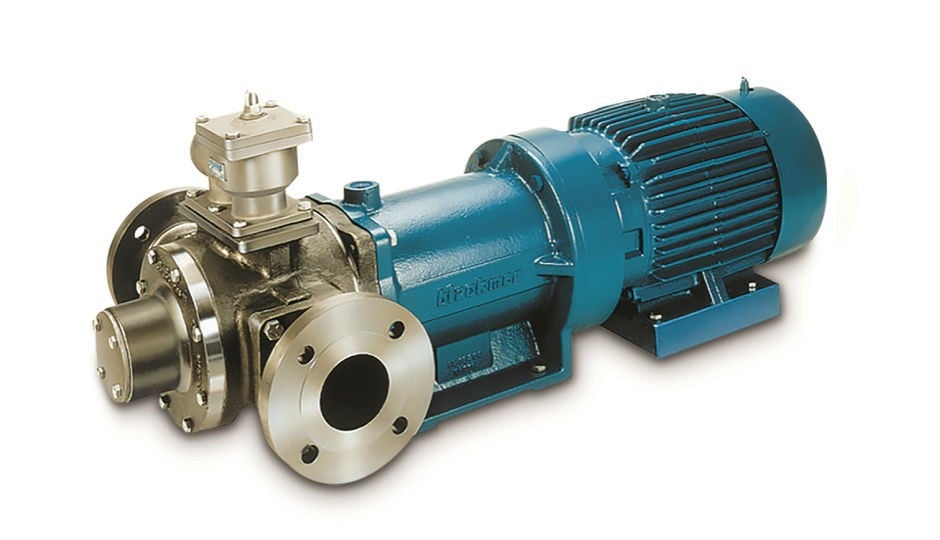 Blackmer, part of PSG, a Dover company that manufactures positive displacement and centrifugal pumps, and reciprocating compressor technologies, has announced that its SMVP Series Seal-Less Mag-Drive Sliding Vane Pumps feature a design that enables them to meet the need for zero leakage when handling expensive, hazardous and hard-to-seal fluids.
Achieving full containment of raw materials and finished products, many of which can be hazardous to people and the environment, is a key consideration for chemical processors. These substances can also be quite expensive, so any loss due to pump leakage can negatively affect the bottom line. The answer to many of the challenges that need to be overcome to achieve full containment is the use of a seal-less pump.
SMVP pumps combine Blackmer's proven sliding vane pump technology with a seal-less magnetic coupling. The result is leak-free operation that minimizes product waste and dramatically improves product yield. Constructed of corrosion-resistant stainless steel, SMVP pumps feature a magnetic coupling consisting of samarium-cobalt magnets and a unique bearing and head design that allows a small quantity of the pumpage to circulate through the containment can and onto the bearing surfaces. This positive flow of fluid minimizes temperature rise during operation, which helps maximize bearing life.
Additionally, SMVP pumps feature carbon-graphite sleeve bearings that help ensure no metal-to-metal contact during operation. Replaceable 316 stainless-steel end discs allow easy rebuilding of the pumping chamber to like-new condition without having to remove the pump from the piping. Other design benefits of SMVP pumps include volumetric consistency, self-priming and limited dry-run capability, drain plugs that allow easy draining and easy replacement of vanes.