Packaged Wastewater Treatment System Pairs With Pad Drilling Sites
Operators to find effective on-site treatment options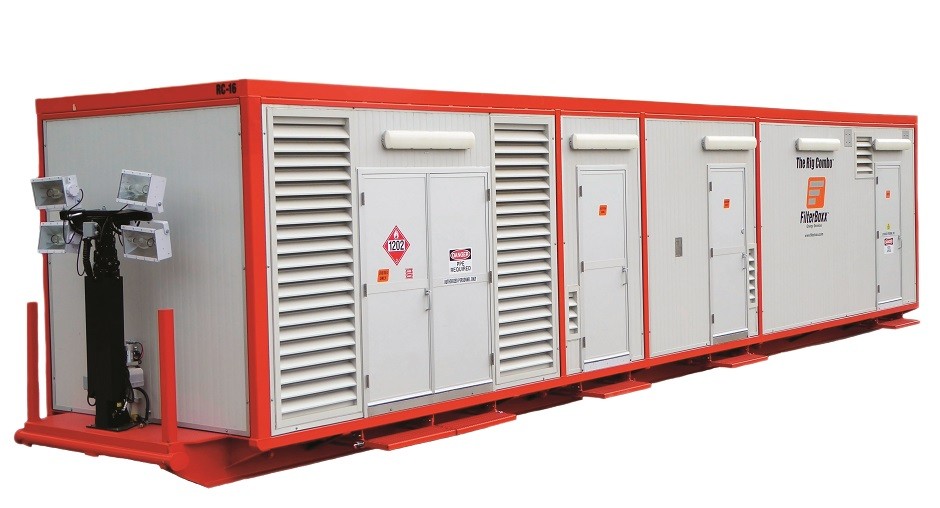 Water protection is always an important consideration when preparing a site for a work camp, drill pad or other operation that brings many crew members onto a location for lengthy periods of time.
Industrial water is always top of mind, but wastewater generated by sanitation rarely gets discussed. Tightening provincial regulations surrounding work sites is making it a concern, however.
"There has often been no treatment, to be brutally honest – there was direct discharge to the ground without any treatment," related Steve Kroll, vice-president – sales and marketing for Filterboxx Water & Environmental. "It's gone from there to various configurations involving activated sludge, membrane bioreactors and tertiary filtration."
As provinces like Alberta and British Columbia move forward with the need for greater treatment of wastewater, companies have begun exploring newer ways of handling the needs of crews at remote sites.
"Regulations do depend on the province, and even within each province certain districts have their own regulations and there are issues with population size," Kroll explained. "For example, there are regulations for sites with less than 25 individuals. The better the treatment quality, the more favourable it is with the regulators – operators need their stamp of approval and they need testing results to go along with it."
Filterboxx has been working in the on-site treatment sector for some time, Kroll said, with an eye for the regulatory environment.
"What we've tried to do is provide tertiary quality water with disinfection to meet today's standards and what we think the standards will be going forward under western Canadian regulatory bodies," he said.
The company's Rig Combo treatment system has been in operation for some time, with a steady evolution of treatment approaches. Activated sludge and membrane bioreactor approaches have been considered previously, but Filterboxx has found that moving bed biofilm reactor (MBBR) systems are a better fit for remote sites.
"MBBR offers more flexibility in terms of its capacity to handle the wastewater we see in rig operations or in camps, and provides a cost-effective solution compared to some other technology," Kroll said.
"Those other technologies definitely work, but not with the same advantages as we've seen with MBBR."
Filterboxx has taken a packaged approach to its systems, with the entire unit able to be delivered on a single skid wherever it may be needed. It is kept within a small footprint to reduce the amount of space operators must dedicate to wastewater management on site.
Recently released, the Rig Combo G2 (Generation 2) units consist of a pressurized MBBR and filtration wastewater treatment system capable of handling the demands of up to 50 people, along with 7,000 litres of water storage. In addition, other equipment is attached.
"We've wrapped equipment around the wastewater treatment system – there's a power supply in one end of the building, and outside are lift stations to bring the wastewater to the unit," Kroll said. "We want to go into the field with all the necessary equipment and pumps to move wastewater into the plant, while also providing generation to help supply the system and power the rest of the site."
Designed for all seasons
The system, which also includes builtin yard lighting and a safety washroom with emergency eye wash and industrial washing machine, is designed to function in all weather conditions.
"The container is able to maintain freeze protection in cold winters and has ventilation systems for summer operations," Kroll said.
Maintenance of the units is handled by Filterboxx staff from numerous sites.
"Supervisory operations is handled by our staff, and the systems also have remote monitoring," he said. "Operators in Grande Prairie, Edmonton or Calgary can dial up the unit and look at how they're operating, how efficiently they're operating and whether anything needs to be looked at on site. With remote sites, that's a critical aspect."
Kroll said the system is designed to be modular based on site population. Multiple units can be placed on site, and if the number of crew members changes they can be added to or removed easily.