Ten Supporting Associations Back Pipeline Leadership Conference
Industry Groups Endorse Mission of Inaugural Event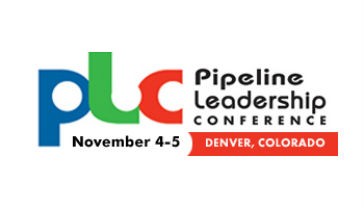 The Pipeline Leadership Conference has announced the endorsement of 10 Supporting Associations for the inaugural event, Nov. 4-5, at the University of Denver, in Denver, Colorado. Members of these Supporting Associations receive a $100 registration discount to the Pipeline Leadership Conference.
The 10 Supporting Associations are the American Public Gas Association (APGA), Clarion, the Colorado Oil & Gas Association (COGA), the Distribution Contractors Association (DCA), the International Pipe Line & Offshore Contractors Association (IPLOCA), the Lean Construction Institute (LCI), the Midwest Energy Association (MEA), the Pipe Line Contractors Associate (PLCA), the Pipe Line Contractors Association of Canada (PLCAC) and the Northwest Gas Association (NWGA).
The Pipeline Leadership Conference is organized by North American Oil & Gas Pipelines and Benjamin Media Inc., in partnership with Continuum Advisory Group and in cooperation with the Franklin L. Burns School of Real Estate and Construction Management at the Daniels College of Business at the University of Denver. Visit plconference.com for more information.
The inaugural conference is directed toward top executives involved with building and operating oil and gas pipelines throughout North America. The event will bring together industry leaders to discuss innovative approaches and best practices for managing new construction, ensuring safety, improving efficiency and overcoming challenges from inside and outside the industry.