MSA's ALTAIR 5X Multigas Detector Now With PID and Integrated Bluetooth Provides Safety at the Speed of Now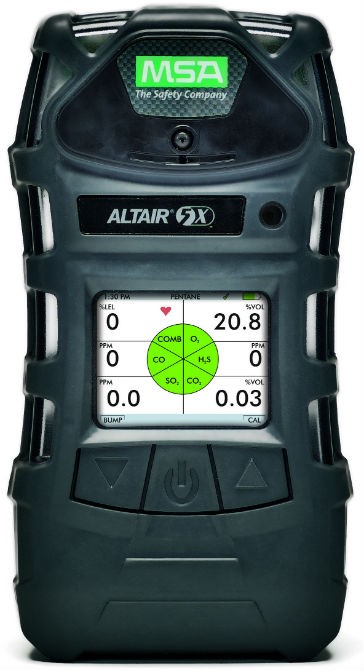 MSA's ALTAIR 5X Multigas Detector for simultaneous detection of up to six gases offers a new PID (photoionization) sensor option.
Built upon durability and featuring MSA's industry-leading XCell Sensors for toxic, combustible and oxygen detection, the ALTAIR 5X Detector is the favorite multigas detector for thousands of customers worldwide.
The addition of PID capability expands the utility of the ALTAIR 5X Detector for growing applications in which VOC (volatile organic compounds) detection is necessary.
Unit is fully compatible with MSA's GALAXY GX2 Automated Test Systems and MSA Link Pro Software and is BlueTooth-enabled.
Company info
Related products