Mixing Technologies' Field Service Technicians Recognized for Maintaining Equipment Performance and Runtime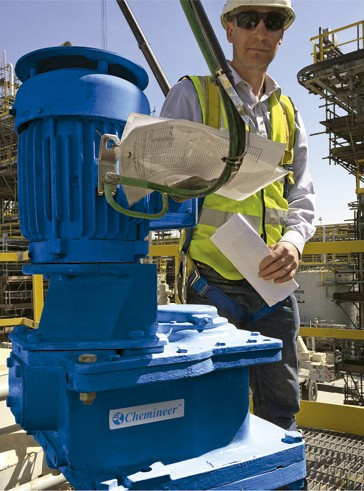 The Mixing Technologies Group of NOV provides high quality aftermarket parts and responsive, customer driven support services to optimize performance and runtime for its customers' mixing and agitation equipment. Their field service technicians have been recognized by numerous customers for their professionalism, safety, and efficiency in completing jobs.
Services provided by Mixing Technologies field service technicians include:
Supervisory: Providing guidance to existing customer maintenance crews on proper installation and maintenance procedures
Installation: Complete installation of Mixing Technologies equipment
Service Agreements: Providing contracts for routine maintenance services
Reliability Audits: Reviewing current mixing equipment and providing professional recommendations for mechanical and process improvements as well as critical spares planning
Condition Monitoring/Troubleshooting: Providing assistance with vibration analysis, CFD modeling and mechanical failure analysis
All of the field service technicians undergo continuous safety training and conduct a hazard analysis for each job site. Safety training consists of OSHA certified courses in the areas of lockout/tagout, fall protection, crane operator, rigging and lifting, and confined space, among many others. Customers are requested to complete a job hazards and recommended safety equipment analysis prior to deployment of the technicians. The technicians conduct a safety review and when arriving on site, begin with a Job Hazard Analysis (JHA) to review the potential hazards and ensure they have been eliminated.
The Dayton, Ohio manufacturing facility maintains a dedicated inventory for all product lines assuring the immediate availability of critical parts. Product lines include Chemineer agitators, Kenics heat exchangers and static mixers and Greerco high shear mixers. Customer service, safety and understanding the importance of timely turnaround to keep equipment up and running at peak performance is a top priority.