UK among most pro-fracking nations in Europe as government takes reins, says GlobalData analyst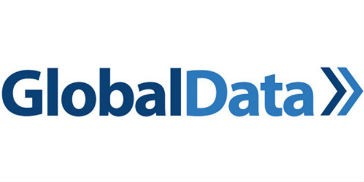 The UK's recent decision to implement a new policy giving the government final say over the outcome of planning applications and appeals for shale gas exploration and development further distinguishes it from other European countries, according to an analyst with research and consulting firm GlobalData.
Any hopes for developing large-scale shale resources in Europe have faded as regulatory measures have made hydraulic fracturing, or fracking, less feasible, and unfavorable geology and sustained low gas prices have challenged project economics.
Erik Lambert, GlobalData's Upstream Fiscal Analyst, states that exploration activity plumetted throughout 2014 and 2015, as domestic regulatory measures continued to be implemented in order to curb its growth, and numerous licenses were relinquished throughout Europe.
However, while European governments question the political viability of fracking in the face of commercial disinterest, the UK is the only European country showing meaningful support for shale developments.
Lambert says: "Although prospects for developing large-scale resources can generally be described as highly improbable across Europe, the UK's less stringent regulations and commercial interest in shale resources coincide to make extraction more likely.
"Shortly after the Conservative government's August 2015 announcement of a policy whereby the Communities Secretary would have final say over the outcome of applications for shale gas planning permits as well as appeals against rejected permits, the Oil and Gas Authority announced the offering of 27 licenses for both shale and conventional onshore oil and gas resources.
"On 26 November, Communities and Local Government Secretary Greg Clark announced intentions to determine the outcome of the appeals of two applications for permits for shale gas drilling by Cuadrilla, which were originally rejected by Lancashire County Council. This follow-through further shows central government support for shale gas development."
UK Chancellor George Osborne's confirmation in his 2015 Autumn Statement of the planned creation of a Shale Wealth Fund, designed to benefit communities affected by shale gas development, underscores governmental aims to facilitate the practice domestically.
Despite governmental ambition, progress will still face obstacles from local opposition and high well costs, so describing shale production within the UK as unproblematic would be misguided.
Lambert continues: "It is also important to acknowledge that the prospect of a widespread European production boom in shale gas is doubtable even over the long term, as beyond the regulatory barriers, commerciality has yet to be proven."