Induced seismicity monitoring system protects fracking operations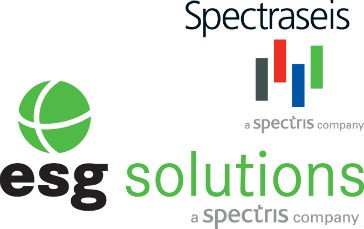 ESG Solutions, which specializes in microseismic services and technology, recently acquired Spectraseis Inc., a company on the forefront of surface-based seismic technology in Hydraulic Fracture Monitoring and Induced Seismicity Monitoring (ISM).
Quickly and accurately detecting seismicity near to, or associated with, hydraulic fracture operations is key to avoiding costly shutdowns and wellbore damage. ESG now offers Spectraseis Induced Seismicity Monitoring on a permanent, semi-permanent or temporary wireless network of seismic data acquisition arrays that are installed with low footprint, either in boreholes or on surface, to detect and characterize sources of seismic activity. "Induced Seismicity Monitoring is one of Spectraseis' key technologies," says Brad Birkelo, Executive Vice President, Surface and ISM at Spectraseis, "and providing a rapid and accurate solution to mitigate risks associated with injections of any type is of high value to clients, especially in this current climate of tightening regulations."
Operators can monitor seismicity remotely and in real-time using Spectraseis' web-based, interactive software, ISV-Pro. In addition, a "traffic light" system can be implemented to alert operators of seismicity that is approaching key magnitude thresholds in pre-defined areas of interest, allowing them to quickly alter their operations to avoid going over seismic limits. Additionally, monitoring seismicity over time allows operators to determine the baseline of seismicity in the region, which assists with regulatory compliance and public transparency.
Combining existing Spectraseis ISM infrastructure with ESG's state-of-the-art, patented Hybrid system during hydraulic fracture operations ensures a more robust picture of the energy distributions and magnitudes as they relate to the treatment program by enabling a broader range of seismic event magnitudes (Mw -4 to Mw +4) to be detected over a larger spatial area. Conveniently offered through one provider, microseismic events (-4 Mw to 0 Mw) are detected by ESG's high-frequency, 15 Hz geophones and larger events (> Mw 0) are detected by low-frequency Spectraseis sensors, in this time-synchronized system. "At ESG, we pride ourselves on being on the leading edge of innovation in passive seismic technology," says Dr. Ted Urbancic, Chief Technology Officer of ESG. "In acquiring Spectraseis, we're expanding our offering of sophisticated monitoring services to provide our clients with an optimal assessment of seismic activity in the area of their hydraulic fracture operations through either ISM or microseismic monitoring, or the combination of the two in our Hybrid system."