Investors can make a rational decision to invest in crude oil assets, ARC Financial Corp. report says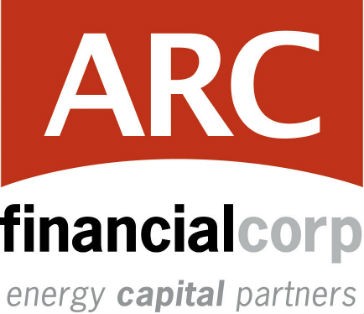 Crude oil investors do not need to be in the dark about the climate change risks they may be facing when investing in crude oil assets, says a new report published by ARC Financial Corp. ("ARC"). Investors are now able to estimate the cost of evolving greenhouse gas ("GHG") policies on their investments.
More stringent climate change policies are expected to increase the costs for a range of hydrocarbon assets, including crude oil production wells, facilities, and pipelines. Yet, a lack of information on the carbon intensity of crude oils makes it difficult for investors to quantify the range of extra costs that they could be exposed to, and as a result, how these extra costs could impact their returns.
The ARC report, Crude Oil Investing in a Carbon Constrained World, aims to give investors the assessment tools they need, in order to make measured decisions on how their investment returns will be impacted under a range of future policy scenarios. The ARC method draws upon publicly available research and academic models to estimate the GHG intensity for each stage of a petroleum fuel's production. The report was reviewed by a group of experts in the field of GHG emissions analysis, including academics, consultants and investors.
"Some organiza­tions and individuals are suggesting that crude oil investors are being exposed to excessive risks, and that divestment is the only option for mitigating this risk" says Peter Tertzakian, Chief Energy Economist and Managing Director at ARC, "that does not need to be the case, and we believe that what can be measured can be managed."
Jackie Forrest, Vice President Energy Research for ARC and one of the report's authors also added, "We have used our method to estimate future carbon costs for a range of crude oil investments. We have found that, under a realistic range of carbon prices, numerous asset types can continue to provide attractive investment returns."
The need for this type of information has been growing, with a range of stakeholders including investors, government organizations, and regulators, all seeking greater clarity. The Canadian government's recent announcement to include upstream crude oil GHG emissions when evaluating new pipeline projects illustrates this increasing interest. Yet, for stakeholders to accurately compare the GHG intensity among various crude oils, they must use standard methods for estimating. It is for this reason that ARC developed this methodology. By using the ARC method consistently, a diverse group of investors and other stakeholders can compare the potential carbon costs for a range of crude oil investments using equivalent data.