Maag G-Series internal gear pumps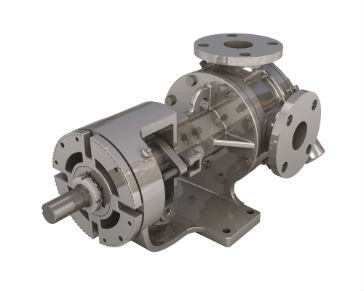 The new stainless steel versions of Maag's versatile G Series Internal Gear Pumps are ideal for challenging corrosive applications requiring a durable pump that can move liquids ranging from thin to highly viscous.
G Series internal gear pumps are available in cast iron and stainless steel construction with 1-1/2 to 3-inch port connections. Stainless steel models are rated from 10 to 110 gpm, and cast iron models range from 15 to 140 gpm. Both models are capable of pumping viscosities up to 431,000 cSt. In addition, G Series pumps are interchangeable with up to 95 percent of internal gear pumps currently available on the market.
Company info
Related products