Combustible Gas Leak Detector finds leaks in industrial systems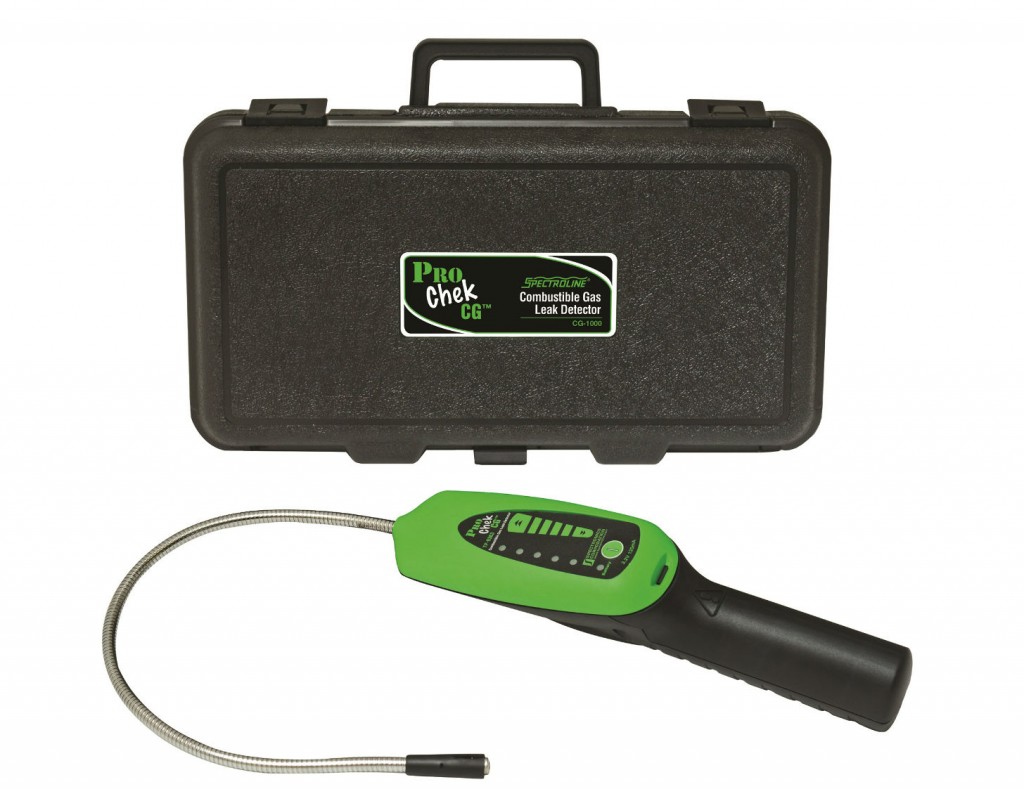 Industrial maintenance technicians need to be extremely vigilant in inspecting gas systems to ensure they're working to maximum capability. Without proper attention, the results can range from gas losses, gas purity issues and other safety concerns—including fire or asphyxiation. Spectroline PRO-Chek CG Combustible Gas Leak Detector (CG-1000) provides a safe and effective way to detect gas leaks in industrial systems.
This specialty tool is ideal for finding leaks in natural gas systems, propane tanks, pipelines, regulators and valves, heat exchangers and much more. The unit detects natural gas, propane, ammonia, methanol, ethanol, ethane, butane and other gases.
The PRO-Chek CG is certified intrinsically safe for use in combustive/explosive environments. It's twice as sensitive as competitive units, and features an adjustable sensitivity control that helps pinpoint the exact location of every leak fast.
Additional features include a variable-intensity audible alarm and flashing LEDs to quickly determine the size and strength of the leak. An auto-zeroing function blocks out background gas levels in the test area. The detector's chrome-plated, flexible metal probe allows leak checking in tight places.
The PRO-Chek CG comes complete with a field-replaceable sensor, (2) D cell batteries and a rugged carrying case.
Company info
Related products