Global Petroleum Show demonstrates diversification in future of energy industry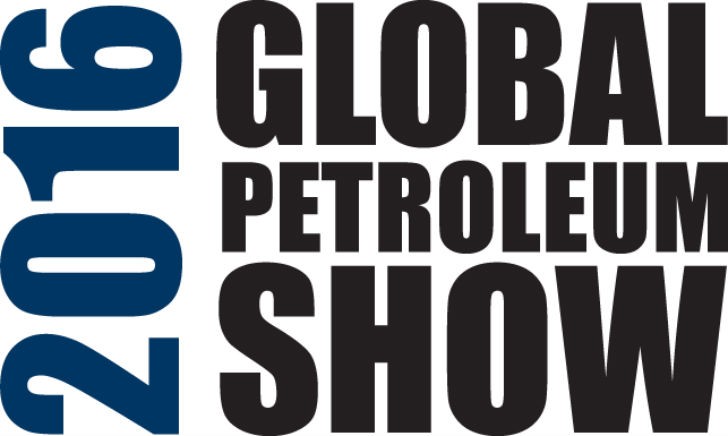 The Global Petroleum Show (GPS) welcomed attendees from across the globe to the three-day trade show and conference, which took place from June 7-9 at Stampede Park. As a leading global energy congregation, GPS provided a platform for local and international delegates, exhibitors and industry professionals to connect and discuss the future of the energy industry. Through an expansive indoor and outdoor exhibition space and a plethora of brand-new features, the world's top decision makers were treated to more than 170 unique presentations and discussions with industry thought-leaders, and 17 exclusive networking events.
Notable highlights from GPS 2016 include:
The new Ultimate Fracking Experience highlighted field equipment and presentations from industry leaders Propell Oilfield Equipment, Weir Oil & Gas, Calfrac Well Services, Halliburton Group Canada and Trican Well Services.
Clean technology was a focus for many exhibitors and emerged as a key interest area for discussions across the show floor. The Low Carbon Innovation Forum captured the attention of attendees with each of the two available seminars at capacity.
The GPS16 Free Educational Series delivered 170 presentations in 8 theatres ranging in topics from Renewable Energy, Digital Oilfield, Heavy Oil, Hydraulic Fracturing and Career Development. These free educational opportunities were delivered by industry experts including Nsolv, Lockheed Martin, Redline Communications and government representatives like the Saskatchewan Research Council. The Educational Series added an addition element of networking and presentations as businesses found ways to improve operational efficiencies and review new industry innovations.
The most exciting eight seconds in sports lived up to its reputation at the Professional Bull Riders Invitational, where more than $25,000 for local charities was raised, with $12,000 supporting the Ronald McDonald House and $13,000 supporting the United Way of Fort McMurray.
The Energy Leader's Breakfast, held in conjunction with International Energy Capital Forum, hosted industry and government leaders as they shared their vision for the future of the energy sector. The morning also welcomed supportive remarks from Alberta Minister of Energy, The Honourable Margaret McCuaig-Boyd and opening remarks at the International Energy Capital Forum with Alberta Minister of Finance, The Honourable Joe Ceci.
The successful launch of the Indigenous Conference on Energy and Mining welcomed speakers and delegates from around the world. The conference welcomed Chancellor David Choquehuanca, Minister of Foreign Affairs of the Plurinational State of Bolivia, as well as representatives from some of the largest energy companies in the world. Respected Elder Reg Crowshoe, former Chief of the Piikani Nation, welcomed delegates to Treaty 7 territory.
Taking place on opening day, the GPS Awards served to recognize and celebrate the leaders who drive impactful change and evolution in the energy industry through technology, corporate social responsibility and industry innovation. Award recipients included: The Conklin Resource Development Advisory Committee, Aboriginal Engagement Award - PDVSA Intevep, Community Engagement Award - Boon Energy Services Inc., Health and Safety Award - Titanium Corporation, Environmental Innovation Award - NSOLV Corporation, Innovation in Technologies Award - Joanne McNichol of NCS Multistage, Leadership Award.
"The success of this year's Global Petroleum Show truly speaks to the resiliency of the energy industry," said Wes Scott, Executive Vice President, dmg :: events, organizer of Global Petroleum Show. "We continue to be inspired by the dedication of industry professionals as they work towards creating a sustainable and innovative future for the energy sector. It is our privilege to provide a diverse range of opportunities for education, growth and networking to the delegates and exhibitors of GPS."
Despite the economic climate, close to 45,000 attendees registered for GPS 2016 and were able to experience the wide variety of networking events, presentations and industry-leading exhibitions. Delegates from around the world left GPS having had the opportunity to build connections and share ideas on the importance of remaining competitive and how to build a sustainable industry for the long-term.
Global Petroleum Show 2017 takes place June 13-15, 2017.