SignalFire Wireless Telemetry gains Class 1, Division 2 certification for Wireless I/O Module and Modbus DIN Mount Gateways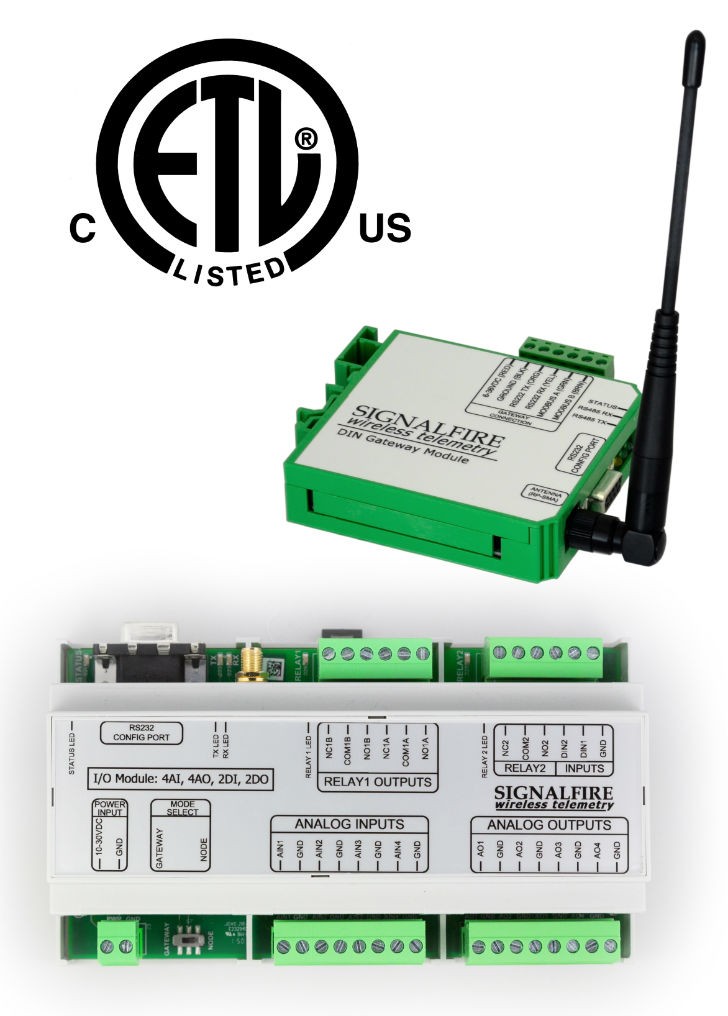 SignalFire Wireless Telemetry announced that its Modbus DIN Mount Gateways and Wireless I/O Modules are now certified to Class 1, Division 2 standards, allowing their use as part of remote monitoring and control systems in harsh environments with the occurrence of explosive gases.
"This new certification extends the use of our telemetry products in locations within the U.S. and Canada that have very stringent requirements for C1D2 certs," notes Scott Keller, CEO and CTO, SignalFire Wireless Telemetry.
An integral component of SignalFire's Remote Sensing System, the DIN Mount Gateway serves as a two-way interface between remote transceiver nodes that interface with a variety of sensors and a PLC, connecting asset managers to a remote mesh network of assets using an industry-standard Modbus protocol. Combining a high-power SignalFire radio with gateway electronics in a single DIN mounted package, this Gateway is ideal for installations already having a 900Mhz antenna on site or for installations where a small panel-mount antenna provides the needed range.
The SignalFire Wireless I/O Module serves as a wire replacement by replicating analog and digital signals (discrete, 4-20mA and 1-5V) with another module through a wireless link. Ideal for use in wireless valve control or retrofit applications in oil and gas fields, the Wireless I/O Module operates from a wide range of DC power inputs with low power consumption and can be used with any standard SignalFire Gateway.
Company info
Related products