Trelleborg showcases innovative technologies at Industry Exhibition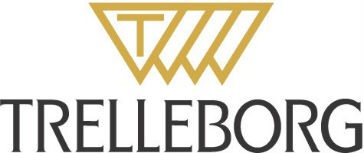 Trelleborg's advanced technologies designed to bridge the gap between cost and performance will be showcased at a leading industry exhibition in Norway.
Trelleborg Sealing Solutions will showcase its XploRTM V9T82 fluoroelastomer (FKM) and SealWelding technology while Trelleborg's offshore operation will give visitors a first-hand look at their Tri-Strakes, thermal insulation materials and passive fire protection solutions at ONS 2016, which takes place across four days from August 29.
Trelleborg aims to highlight some of the ways in which attendees can lower project costs through collaboration and innovation, optimize productivity and retain competitiveness as barrel prices recover.
Andrew Longdon, UK Technical Manager at Trelleborg Sealing Solutions, says: "We are extremely excited and proud to be showcasing XploRTM V9T82, which has been engineered to maintain excellent sealing function capability at very low temperatures while subjected to high pressure conditions.
"Now that the product has been approved to ISO 23936 standard, we are confident that oil operators contending with extreme conditions will be able reduce operator costs without the need to use higher cost solutions and pre-heated equipment."
The XploRTM V9T82 operates from -48°C to +200°C / -54°F to +392°F with short excursions to 210°C / +410°F.
The low Tg values allow the materials to remain elastic under pressure at much lower temperatures than standard grades.
Trelleborg Sealing Solutions SealWelding technology allows seals to be welded in-situ on Floating, Production, Storage and Offloading (FPSO) platforms, eliminating the need for the vessel to disconnect and return to shore.
The technology massively reduces the downtime and associated costs that come from maintaining an FPSO swivel stack.
Attendees will also get the opportunity to explore Tri-Strakes, an innovative new Vortex Induced Vibration (VIV) suppression system which protects flowlines by suppressing the effects of vibrations on pipes, avoiding damage and downtime, from Trelleborg's offshore operation.
In addition, visitors will get a first-hand look at innovative topside fire protection solutions including FireNut, Vikodeck and Elastopipe and will have the opportunity to meet with subsea experts to discuss the importance of choosing the correct thermal insulation option for a project, using materials ranging from rubber to silicone.
John Drury, Managing Director within Trelleborg's offshore operation based in the UK, says: "Tri-Strakes are going to revolutionize the industry as we know it because we have found a unique way to suppress the effects of vibration on pipes, which, longer term, will prevent damage and downtime.
"By using our vast offshore and VIV knowledge, we were able to develop and design the Tri-Strake in response to the market demand for a high quality, cost-effective VIV suppression solution. The design enables the system to be stacked during shipping, ensuring more efficient and cost effective transportation as well as quick installation."