Irving recognized on Canada's Top 100 Employers list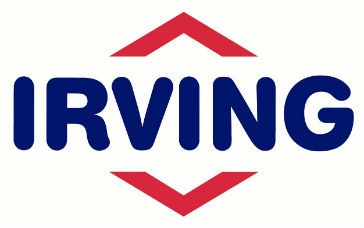 Irving Oil is pleased to be recognized as one of Canada's Top 100 Employers for 2017. With more than 3,000 employees and an outstanding workplace culture across its operations, the company was recognized for its exceptional training & skills development and community involvement, among other contributing factors.
Irving Oil was among approximately 7,500 organizations from across the country that were invited to apply.
Applicants were evaluated using eight criteria, including:
- Physical Workplace;
- Work Atmosphere & Social;
- Health, Financial & Family Benefits;
- Vacation & Time Off;
- Employee Communications;
- Performance Management;
- Training & Skills Development; and
- Community Involvement.
"Our people are our greatest asset and it's thanks to their contributions and their hard work that we're in a position to receive this honour," says Ian Whitcomb, President of Irving Oil. "We're thrilled to be recognized alongside other great Canadian organizations, and we look forward to continuing to foster a positive and progressive workplace for our people."
"Irving Oil takes great pride in its employees and we are always thankful for everything they do for our company and for the greater community," says Sarah Irving, Executive Vice-President of Irving Oil. "We are all very happy to receive this honour."
Irving Oil will formally accept its Canada Top 100 Employer (2017) award at the Top Employer Summit event taking place on November 14, 2016 in Vancouver, BC.