New series of explosion-proof air-sensing thermostats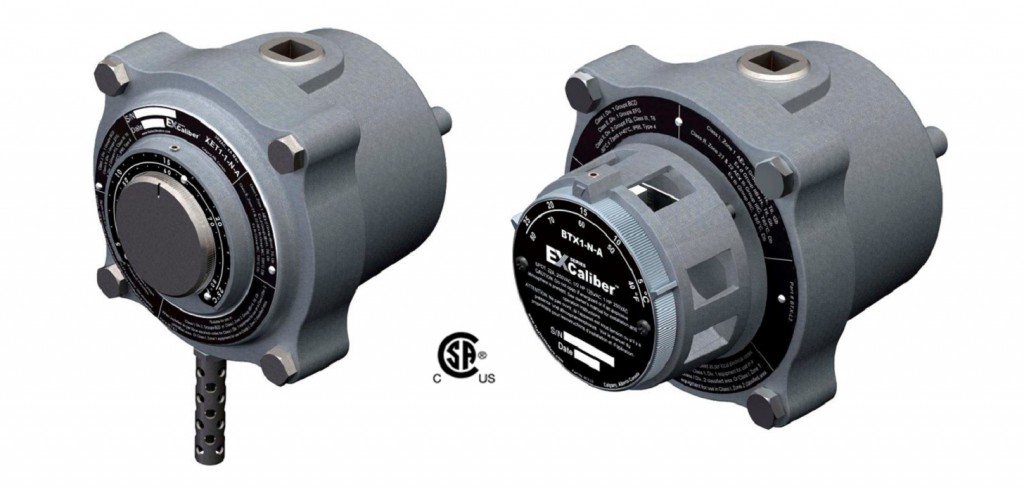 Company info
Related products
Hazloc Heaters, a manufacturer of industrial heating products for hazardous and severe-duty locations, is pleased to announce the introduction of the EXCaliber Series of explosion-proof air-sensing thermostats certified to Canadian and American Division and Zone system standards (CCSAUS).
The EXCaliber Series of thermostats are available in a Bi-metal (BTX) and Electronic (XET) type configuration designed for use with heating or cooling equipment located in hazardous locations. Both models are extremely rugged and offer IP66 and Type 4 ratings with an easily adjustable and lockable dial.
Hazloc Heaters General Manager, Darren Ochosky, stated, "The EXCaliber Series of thermostats is unique in their design. Furthermore, the XET electronic thermostat is the first if its kind in the world. This reinforces our dedication to helping our customers grow and prosper by providing leading edge industrial heating and cooling related products, technical expertise, and outstanding service." Hazloc Heaters is also committed to a high standard of quality and on-time delivery performance.