Firm expands use of breakthrough Smart 3D for offshore projects
Global technology, engineering, procurement and construction firm to expand its use of Intergraph Process, Power & Marine's breakthrough 3D design solution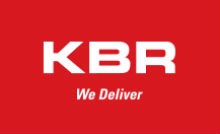 KBR, a leading global technology, engineering, procurement and construction company, has selected and implemented Intergraph Smart 3D from Intergraph Process, Power & Marine (PP&M) to improve the execution of key projects for the design and construction of offshore platforms and large LNG liquefaction plants around the globe.
The company chose Smart 3D and Intergraph's enterprise suite of applications, SmartPlant Enterprise, to facilitate its goals of improving data quality and design consistency to benefit customers. Intergraph's flagship solution provides KBR with a single, integrated, collaborative design and fabrication knowledge management environment specialized for offshore design and fabrication. KBR will expand its use of Smart 3D onto other offshore and onshore projects in the future.
KBR Vice President of Engineering M.L. Morrow said, "We aim to optimize design efficiency and ensure that KBR is meeting the needs of our clients in the highly competitive offshore market. This is the reason why we opted for Intergraph's enterprise suite covering the full project life cycle from engineering, procurement and project planning to fabrication, construction and project completion."
Gerhard Sallinger, Intergraph Process, Power & Marine president, said, "We are pleased to further extend our partnership with KBR and honored it chose the world's most advanced 3D design solution for the design and construction of its large and complex projects around the world, both offshore and onshore."
Smart 3D is the most advanced and productive 3D design solution that effectively enables optimized design, increasing safety, quality and productivity, while shortening project schedules. Companies in these industries often report as much as a 30 percent improvement in overall engineering design productivity.
Learn more about Intergraph Smart 3D
Intergraph Technical User Forum (TUF) LinkedIn groups provide an online discussion forum for year-round networking between users. To learn more about Smart 3D and network with other Intergraph users, visit Technical User Forums
The ARC Advisory Group, a leading industry analyst firm, ranked Intergraph as the No. 1 overall worldwide provider of engineering solutions for plant design (process, power and marine), according to its "Engineering Design Tools for Plants & Infrastructure Global Market Research Study Market Analysis and Forecast Through 2020."