Tanker unloading benefits from power of screw pump solution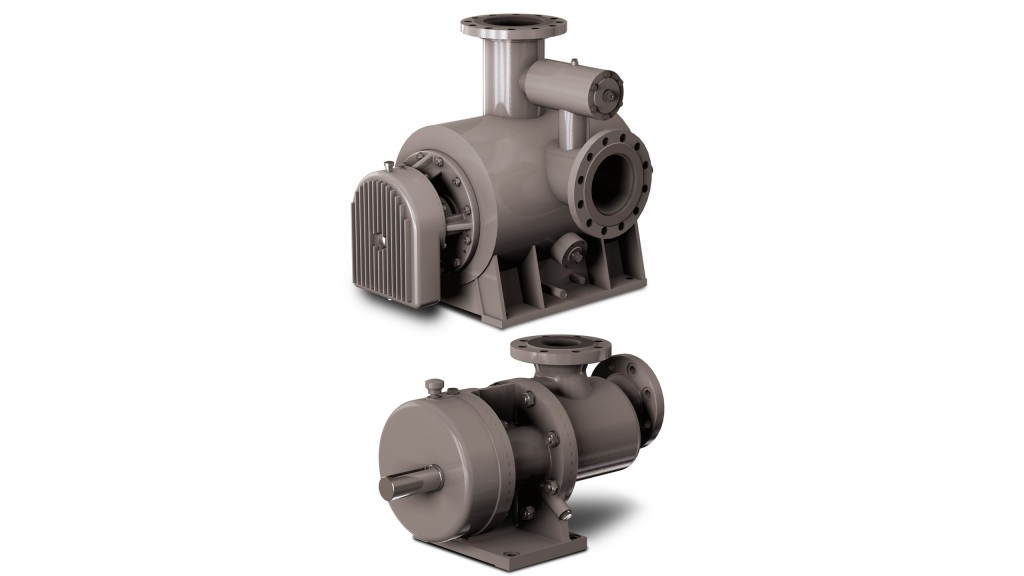 Blackmer's S Series Twin Screw pumps deliver the operational capabilities necessary to meet the demanding needs of unloading ships such as oil tankers. Specifically, S Series pumps offer the reliability, flexibility, economy, performance and proven value to optimize the transfer of critical liquids from the vessel to distant tank farms.
S Series Twin Screw models from Blackmer are ideal for loading and unloading tankers because they feature a compact design composed of two sets of opposed screws that engage during operation to form a sealed cavity with the surrounding pump casing. The pumped liquid is moved axially as the screw shafts turn, allowing the liquid to be steadily and constantly conveyed to the center of the pump where the discharge port is located. This method of operation guarantees that the liquids are transferred with high efficiency and nearly pulsation-free, which are crucial considerations when transferring highly viscous liquids over great distances.
Blackmer offers its S Series Twin Screw pumps in a With Timing Gear (WTG) configuration that has a double-suction design with no metal contact between the hydraulic components and automatic axial balancing. They are low noise and nearly pulsation-free with little fluid agitation or emulsified shear, making them ideal for use with corrosive and non-corrosive, low or high viscosity, and clean or abrasive liquids. Other features and benefits of S Series pumps include self-priming, compact design for convenience, ability to run dry for short periods, high suction lift and constant flow rates despite varying conditions.