E2S shows off globally approved hazardous warning signals at OTC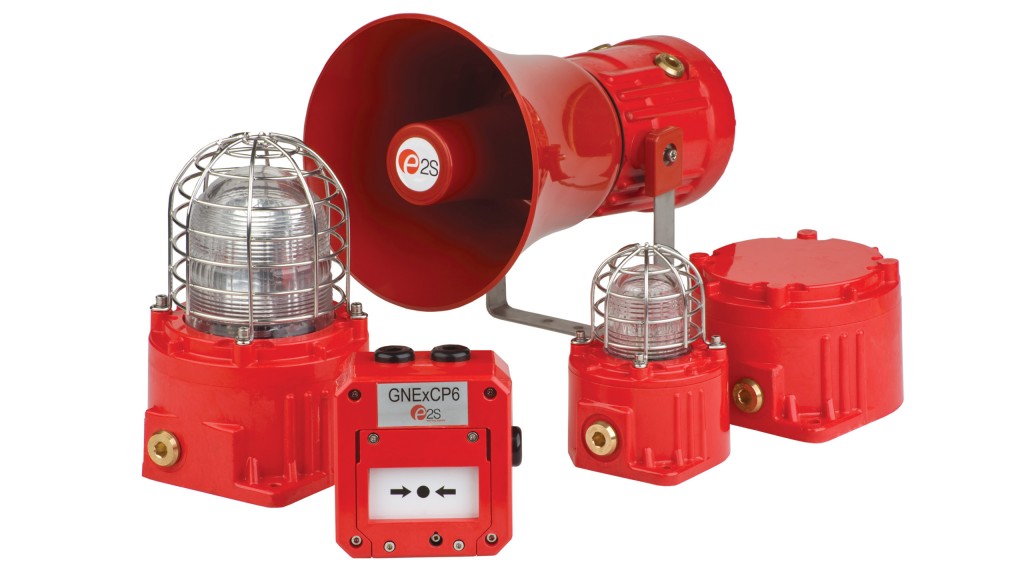 In Booth 1639 at OTC, held from May 1-4 in Houston, TX, E2S Warning Signals will be demonstrating a selection of its portfolio of more than 250 different explosion proof and intrinsically safe warning devices for use in hazardous locations. E2S alarm horns, PA loudspeakers, LED and Xenon strobes and integrated horn/strobe warning units employ the latest electronic technology and acoustic engineering to ensure high output, low current draw and extended reliability.
To meet the differing requirements of systems in hazardous area environments, product families are available with a choice of different sound and light output levels in stainless steel, GRP or marine grade, LM6 aluminum enclosures, providing a wide choice of mechanical protection, corrosion resistance, weight and cost. E2S products are approved to all major international and national standards, allowing them to be deployed in systems around the world with complete confidence that they conform to the required criteria. Devices conform to the ATEX, IECEx Directives, INMETRO and TR CU as well as NEC and CEC codes through third party testing by FM and UL.