Wireless protective earmuffs integrate Bluetooth technology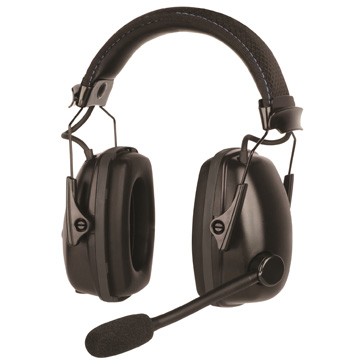 The new Honeywell Howard Leight Sync Wireless protective earmuffs integrate Bluetooth wireless technology allowing workers to talk on the phone, connect with co-workers, get instructions and perform tasks without sacrificing hearing protection in noisy or dangerously loud environments.
"Noise-induced hearing loss is a significant safety risk in industrial and commercial settings, so ensuring workers keep hearing protection in place at all times is critical," said Lisa Steckert, product manager, hearing protection, for Honeywell Industrial Safety, a recognized global leader in personal protective equipment and gas detection technology. "With Sync Wireless, workers who rely on smart phones or need to stay connected with co-workers or their supervisors in noisy environments can stay connected and productive without sacrificing safety."
The headsets connect wirelessly via Bluetooth to most smartphones and features a boom microphone that enables workers to answer calls and carry on clear phone conversations while keeping the phone safely in a pocket. The wireless format eliminates the need for cords or cabling that can pose trip, slip or hand hazards.
"Slipping off a headset to take a call creates safety risks," said Steckert. "Honeywell is committed to adapting new technologies to keep workers and their job sites connected and safe."