Pump orders show strength in midstream markets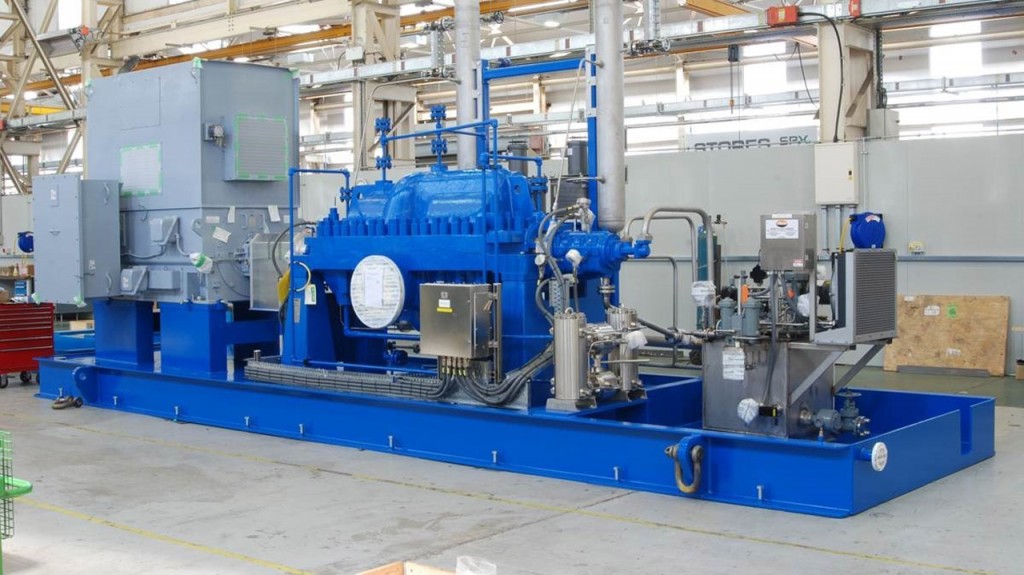 SPX FLOW, a global supplier of highly engineered pumps for the global power and oil and gas industries, has announced two key orders that highlight its competitiveness in the U.S. Midstream market.
SPX FLOW will supply 20 x BB1 5,000hp pump packages to the Midland-Sealy Crude oil and condensate pipeline. The order is valued at over USD $10 Million. The pumps will be manufactured in both Burlington, Canada and Glasgow, UK. SPX FLOW's Glasgow facility will also assist with testing and assembling the pump skids.
The pumps will be installed as part of the new 400 miles long pipeline that runs from Midland, Texas (Permian's main crude trading and storage hub) to the existing terminal at Sealy, Texas, which is connected to the Houston crude distribution pipeline network.

SPX FLOW will also supply 2-stage ClydeUnion Pumps BB3 pumps to the Sand Hills pipeline project expansion in order to meet NGL (natural gas liquids) production growth. This follows a previous order for SPX FLOW's BB3 pumps on this project.
The total contract for this order is over USD $2 Million. The pumps will play an integral part in ensuring the transportation of NGLs sourced from Permian and Eagle Ford basins down to the fractionation facilities in the Mont Belvieu, Texas area.
Jim Stanczak, VP Business Development at SPX FLOW, said "The recent contract wins reflect the strength of SPX FLOW's outstanding product portfolio for the Midstream market. Given our 140 year track record of supplying high-quality pumps for the power and oil and gas industries, we are well-positioned to help clients lower their CAPEX and OPEX with leading midstream pipeline solutions as the market enters a new phase of growth."
The pumps SPX FLOW supplies to pipeline projects are key to supporting midstream clients' infrastructure investments in what many consider to be the world's "hottest oil and gas play" in West Texas.

The Permian super basin in West Texas was the premier focus of U.S. M&A activity in 2016. Production in the Permian basin continues to increase strongly – it is the most active basin in the USA.
The area remains an engine for infrastructure growth in 2017 as drilling and corresponding US crude production ramps up; and midstream companies look towards increased associated NGL production in the region.