Device provides connection for gas detectors to ease maintenance and downtime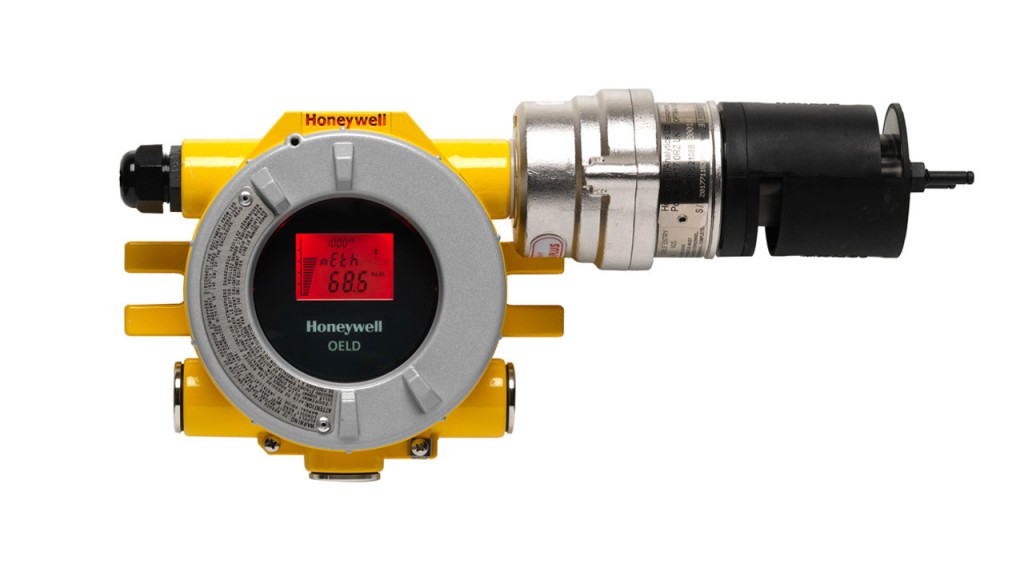 Honeywell's new OELD (Optima Excel Local Display) attaches to Searchpoint Optima Plus, a staple safety device for more than 20 years on offshore drilling platforms and in operation at more than 250,000 points of detection throughout the oil and gas industry; in addition, the OELD will soon be available as an accessory for the company's flagship open-path infrared detectdor, Searchline Excel. With the attached display, workers can view gas information from the detector on the display screen or wirelessly from up to 10 meters on an intrinsically safe smart phone. Workers can wirelessly perform a host of diagnostic work on the detector, including calibration, configuring alarm set points, specifying target gases and checking gas concentration levels and sensor performance.
"Honeywell has brought familiar smart phone technology to a mission-critical maintenance task for the energy industry, which can now be accomplished more easily, quickly, and cost effectively than ever," said Carl Ritzberger, marketing director for fixed gas detection at Honeywell Industrial Safety. "Best of all, because the maintenance work is non-intrusive, operators do not have to apply for a 'hot work' permit that temporarily shuts down or declassifies a process area, resulting in expensive downtime. With the wireless connection, there's no need for the worker to go back and forth to the control room, to open up the detector to do the work, to climb ladders or crawl into ducts to access hard-to-reach installation points."
The Optima Excel Local Display features an LCD screen for gas information that clearly displays real-time information on the detector's status, supplementing the Optima or Excel's standard communication bridge to the control room. In addition, the display has bright indicator lights in a familiar 'traffic-light' pattern that are visible from a distance: green for normal; yellow for a fault condition; and red for an alarm.
Available in aluminum or stainless steel housing, the local display is approved and rated for a wide range of hazardous environments such as oil and gas, petrochemicals, power generation, heavy manufacturing and lithographic printing.