Irving wraps up $20 million expansion work on St. John's marine terminal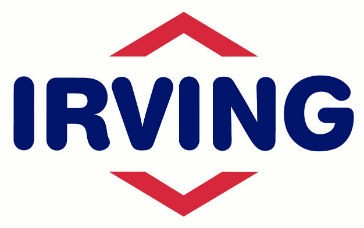 Irving Oil has announced the grand opening of its St. John's Marine Terminal Expansion - a $20-million investment that will improve harbour logistics and help position St. John's Harbour for future growth. The expansion adds a new fuelling berth on Pier 23, adjacent to the company's existing facilities on Pier 24, doubling the number of vessels that can access marine gas oil (MGO) via pipeline at its Marine Terminal.
"This is a great day for our company. We're committed to remaining competitive and firmly established here in Atlantic Canada by investing in our business, our people and our communities," says Ian Whitcomb, President of Irving Oil. "Demand for MGO is rising, driven largely by growth in the offshore energy industry. Our customers depend on us to carry out their business, and we're proud to invest in our facilities to meet supply requirements today, and in the decades ahead."
The development of a new fuelling berth at Pier 23 allows two vessels to refuel at the same time - reducing wait times and congestion in the port, and improving harbour logistics. Irving Oil welcomed its first customer vessel to the new fuelling berth in May 2017.
"We have proudly served customers in Newfoundland since 1949, and now we can serve those customers even more efficiently," says Mark Sherman, Vice President & Chief Operating Officer. "This investment reflects our confidence in and commitment to Newfoundland as we continue to ensure a safe, secure, and reliable energy supply to the province."
The 18-month project was 100 per cent privately funded and created local jobs for skilled tradespeople during construction.
"We are proud to contribute to the success of St. John's important and dynamic port, benefitting the overall economy of our region and the people who live within it," says Sarah Irving, Executive Vice President & Chief Brand Officer. "Thank you to the surrounding community for your ongoing support. We look forward to serving our customers in Newfoundland for many years to come."