CAODC revises 2017 drilling forecast upwards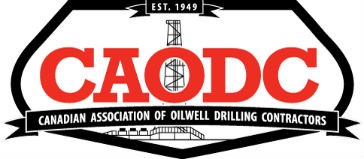 The Canadian Association of Oilwell Drilling Contractors (CAODC) has announced its revised 2017 Drilling Forecast. The organization forecasts the following:
Projected 2017 wells drilled: 6,842 — an increase of 2,177 from original forecast
Projected 2017 operating days: 71,839 — an increase of 22,859 from original forecast
Projected rig count in for Year End 2017: 635 — a decrease of 30 rigs
While the stabilization of WTI pricing and a relatively cold winter in western Canada have helped increase utilization rates for CAODC members, market access and US energy policy continue to limit Canadian industry competitiveness.
Although the federal government has approved Enbridge's Line 3 and Kinder Morgan's TMX pipeline projects, further delays are expected. An NDP-Green coalition government in British Columbia has indicated it would "use every tool in (its) toolbox" to stop the Trans Mountain Expansion project, while the panel reviewing Energy East is proposing new and redundant processes nine months after protests stopped the initial review proceedings.
In the United States, outspoken government support for the oil and gas industry and US energy independence has resulted in drilling activity in the Permian basin nearing a return to 2014 levels. Rig counts continue to grow because of more attractive day rates and lower costs, and CAODC members with US operations are deploying capital and assets south of the border to take advantage of the more competitive marketplace.
"Headwinds still prevail in our sector at home," notes CAODC President, Mark Scholz. "The United States understands the world needs oil and gas, and embraces its industry as an opportunity. In Canada, some provincial governments, and the federal government, choose to speak of Canadian oil and gas as an old and embarrassing legacy, to be phased out at the earliest convenience."
Although Canadian utilization rates have increased year over year, cumulative regulatory and tax burdens and a lack of market access are keeping costs high and day rates low.
"Our sector will not truly recover until provincial and federal governments accept the fact that oil and gas are an important part of the world's energy future," notes Scholz. "We need leaders who are proud to recognize the value our industry, and the men and women who work in it, bring to the entire country. Sharing our responsible and ethical products with the world, and using our best-in-class expertise to shape the future of energy are easy wins for both the economy and the environment."