Blackmer sliding vanes show superior performance against other versions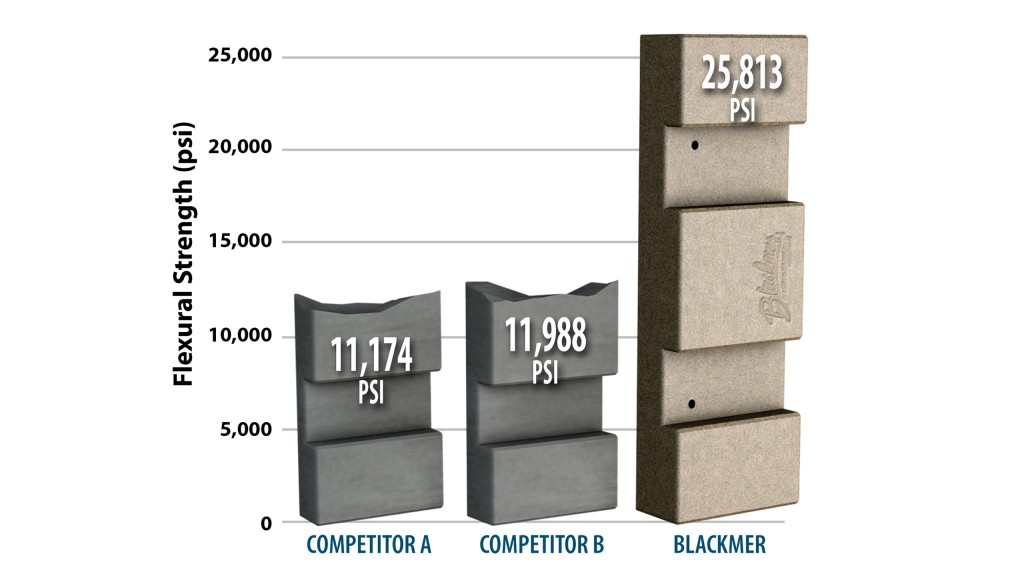 Blackmer, part of PSG, a Dover company, has announced that its TX Series sliding vane pumps feature the reliability, durability and efficiency that make them ideal for use in the transfer of a wide array of petroleum-based products, such as diesel fuel. Specifically, the sliding vanes in Blackmer TX Series pumps have been engineered with the strength needed to excel in these types of critical applications over competitive models, especially foreign "knockoff" versions. Lab tests show Blackmer sliding vanes outperform competitive knockoff models by more than two-to-one in flexural-strength tests.
Blackmer TX Series pumps feature cast-iron construction and operate via Blackmer's unique sliding vane method that self-adjusts for wear to maintain flow rates. The result is a pump that offers excellent self-priming and dry-run capabilities, and easy maintenance. Available in 1.5-, 2-, 2.5-, 3- and 4-inch port sizes, TX Series pumps offer flow rates from 10 to 500 gpm and pressures up to 125 psi. Additionally, Blackmer backs its TX Series pumps with a five-year Standard Warranty and a two-year Performance Assurance.
Other benefits of Blackmer TX Series pumps include a dual-ended shaft on the 2-, 2.5- and 3-inch models that simplifies installation, mechanical seals and ball-bearing construction, symmetrical bearing support for even loading and wear, adjustable relief valve that protects against excessive pressures, and external ball bearings that are isolated from the pumpage to maximize bearing life and minimize contamination risk. A variety of options, including Buna or PTFE O-rings, pneumatic relief valves, hydraulic motor adapters and strainers are available.
Blackmer recently launched its "TX Strong" website to illustrate just how much more reliable its TX Series pumps are when compared to knockoff versions. Found at blackmer.com/txstrong, the site provides evidence that refutes claims made by foreign manufacturers that their knockoff versions of TX Series pumps perform as reliably, safely and efficiently as the original. As part of this evidence, Blackmer produced a flyer and video that evaluates TX Series pumps against imitation brands in a number of eye-opening lab tests, the results of which prove conclusively the superiority of the TX Series pumps.