Gas monitor features touch control LED and dual sensor inputs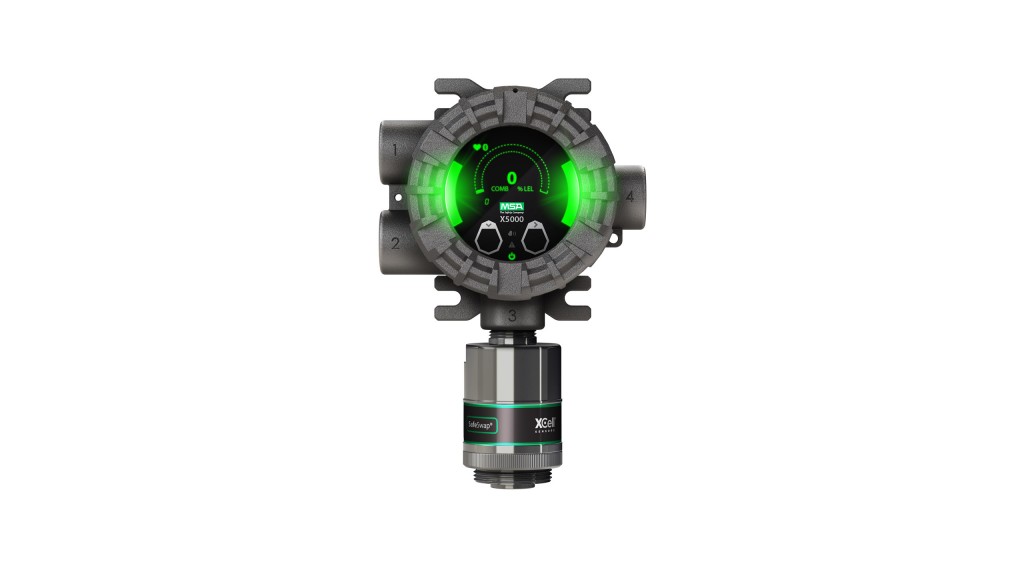 The MSA ULTIMA X5000 Gas Monitor features a touch control organic LED (OLED) display, dual sensor inputs and MSA's innovative XCell Sensors with advanced TruCal technology.
Replacing the successful ULTIMA X, the ULTIMA X5000 Gas Monitor has eliminated the need for specialized set-up tools or a separate controller: It can be operated from the two touch buttons on its OLED display or wirelessly via a Bluetooth-enabled smartphone or tablet from up to 75 feet (23 metres) away. At a glance, users can see colorful text and icons that show a gas reading gauge, progress bar, operational status, maintenance alerts and alarms.
While the safety industry standard has always been one sensor per transmitter, the ULTIMA X5000 Gas Monitor doubles the coverage available with the ability to connect two sensor inputs into one transmitter. This economical dual sensor design dramatically reduces the cost of wiring, conduit and technician installation time to make safety even more affordable.
With MSA's XCell electrochemical sensors, catalytic bead sensors or point IR sensors, the ULTIMA X5000 Gas Monitor detects any two combinations of combustible gas (0 to 100% LEL), H2S or CO in multiple ppm ranges, as well as 0-25% O2.
MSA's TruCal technology is available on select XCell gas sensors, which can extend calibration cycles by up to 18 months to reduce maintenance costs. This innovation can detect sensor failures without applying calibration gas and compensates for sensor drift due to environmental changes, providing users with ultimate peace of mind.