High-powered, low-maintenance nutrunner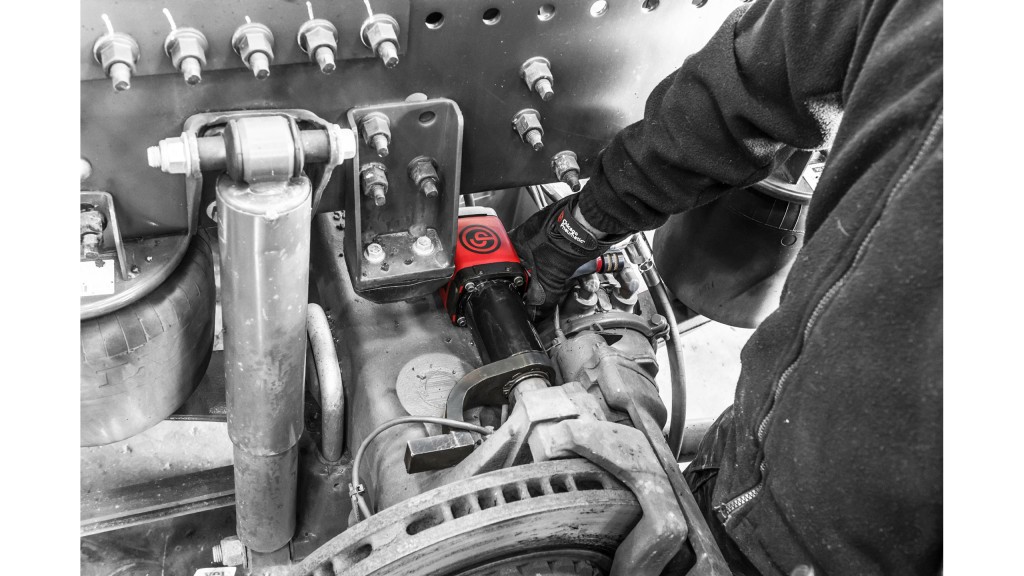 Chicago Pneumatic has launched a new nutrunner that offers high power, low maintenance and almost no vibration in the toughest environments. Weighing as little as 3.8kg (8.3lbs) and equipped with a sturdy stabilising arm to aid operator comfort, the CP66 is perfect for flange-related and other bolting applications in the oil & gas, power generation and wind energy industries. It also provides a more durable, powerful and safer alternative to an impact wrench in remanufacturing, maintenance, repair and overhaul operations within the mining, off-road and heavy-truck sectors.
With models capable of delivering 1300, 2600 or 4100Nm (960, 1900 or 3100 lb.ft), the CP66 is a highly compact and powerful nutrunner that will deliver exactly the right amount of torque to tighten or loosen bolts time after time. Models in the range are available to deal with bolts ranging from 20mm to 45mm (¾" to 1¾"). The CP66 will also keep going for longer, with maintenance required on average every 13,000 cycles, rather than the typical 10,000 cycles of comparable tools. Delivering an accuracy of +/- 5%, the CP66 can be used in conjunction with an ATC (Air Torque Control) FRL Pack, which enables extremely fine pressure adjustment and gives a visual indication of any pressure drops in the customer's air network, allowing the operator to detect any tightening errors.
The CP66 has also been designed with operator safety in mind. Lightweight and easy to handle, it operates with little vibration and with much lower noise levels than an impact wrench: the nutrunner operates at around 86-88dB compared to an average impact wrench at 105dB. Its strong, light weight (SLW) reaction bar is extremely durable and absorbs the torque delivered by the nutrunner's powerful but compact gearbox, as well as stabilising the tool and distributing its weight during operation. All of these features are incorporated to reduce operator fatigue and avoid the risk of musculoskeletal disorders (MSDs) while delivering optimum performance.