Oil Sands Trade Show returns to Fort McMurray for 2017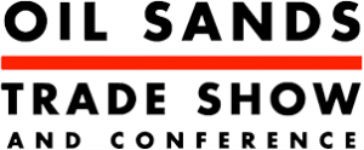 Oil Sands Trade Show and Conference (OSTS) is returning to Fort McMurray and will offer attendees expertise and insights from all aspects of the oil sands industry in one setting. This premier oil sands event takes place Tuesday, September 12 to Wednesday, September 13 at the Suncor Community Leisure Centre in Fort McMurray. OSTS will focus on promoting the latest industry technologies, maintenance, shutdowns/turnarounds, mining, upgrading, health and safety, and environmental strategies, and offer attendees access to many free-to-attend conference sessions.
"The Oil Sands Trade Show and Conference has always been a prominent gathering for leaders in the oil sands industry and this year's show will bring attendees diverse conference sessions and notable seminar series", said Wes Scott, Executive Vice President, dmg :: events, organizers of Oil Sands Trade Show and Conference. "We are honoured to be back in the tenacious city of Fort McMurray for this event and to support local businesses who are revitalizing the local community and economy."
Fort McMurray is considered the gateway to the oil sands and this year marks the return of OSTS to the strong community after taking a break in 2016 due to life changing fires the city of Fort McMurray and surrounding communities endured. The 2017 Oil Sands Trade Show and Conference will feature a restructured floor plan designed to highlight seven key areas of the oil sands industry with zones and pavilions focusing on:
Digital oil sands
Production optimization
Maintenance and turnarounds
Mining
Work safe
Upgrading, blending and storage
Environmental solutions
In addition, OSTS will also feature oil sands mine site tours, the annual Sand Trapped Golf Tournament and The Big Party.
This two day exhibition will showcase hundreds of companies and thousands of products and services dedicated to the oil sands industry. Strategic conferences can be taken in by attendees on Tuesday, September 12 beginning with a morning conference, CAREER: On Your Future, followed by an afternoon conference, COLLABORATE: Indigenous, Industry & Government.
Educational seminar series are free for registrants to attend and can be found on the exhibition floor. These series are broken into three groups; Environmental Seminar Series, Production Optimization Knowledge Bar, Mining Knowledge Bar and Digital Seminar Series. A detailed seminar schedule and outline can be found online at https://oilsandstradeshow.com/.

OSTS 2017 exhibition hours are Tuesday, September 12 from 11 a.m. to 7 p.m. and Wednesday, September 13 from 10 a.m. to 4 p.m.