BJM Pumps purchased, to be part of new industrial pump platform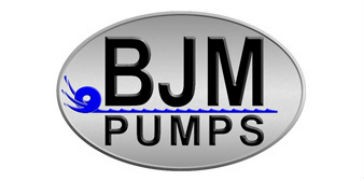 Private equity firm May River Capital, an investor in small market industrial growth businesses, has completed its acquisition of BJM Pumps, LLC. Terms were not disclosed.
BJM Pumps represents the first acquisition that will form a new Industrial Pump Platform build out by May River. Brad Sterner, a member of May River's Executive Resource Group, will serve as Executive Chairman of the Pump Platform as well as interim CEO of BJM Pumps. This is the second May River investment platform involving Sterner, whose prior career included leadership roles with Emerson, Danaher, IDEX, Rexnord and Colfax.
BJM Pumps provides submersible pumps for demanding applications in industrial and municipal/wastewater environments, along with "dewatering" tasks in mining, construction, fire-damaged sites and power generation pumping. The company's products are used widely in municipal wastewater, power generation, oil & gas drilling, mining and food/beverage facilities throughout North, Central and South America. BJM Pumps specializes in operating in very demanding and harsh conditions, with pumps ranging from 1/6th to 125 horsepower and constructed of corrosion resistant 316 CAST Stainless steel, non-metallic Noryl, abrasion resistant Hi-Chrome iron and more common Cast Iron materials.
"We see tremendous opportunities to expand BJM's position in the pump market by building on its extensive distributor network, as well as investing in accelerated new product development," Dan Barlow, May River partner in charge of the Industrial Pump Platform. "We are excited about the BJM Pumps business and the team led by BJM President, Ron Woodward. The company is well-regarded for its durable, dependable pump technology, proven in a wide variety of industrial applications. The investments we'll bring to the company will enable BJM Pumps to accelerate its growth and position itself to become the premier provider in its chosen categories."
"BJM's strong brand name, selling channels and pumping technologies portfolio are ideal attributes for the Platform's initial acquisition," said Sterner. "We have developed a commercial and operational playbook for the Industrial Pump Platform that will deliver above market organic growth and margin expansion that will require ongoing investment in people, process and production capacity to enable and sustain that growth rate."
"Our Management Team is truly excited about this acquisition and the new opportunities it will bring to grow our business," said BJM Pumps President Ron Woodward. "Our new owner's focus and expertise certainly supports our strategy for continued growth in the industrial pump market."