CAODC projects slight upturn in drilling for 2018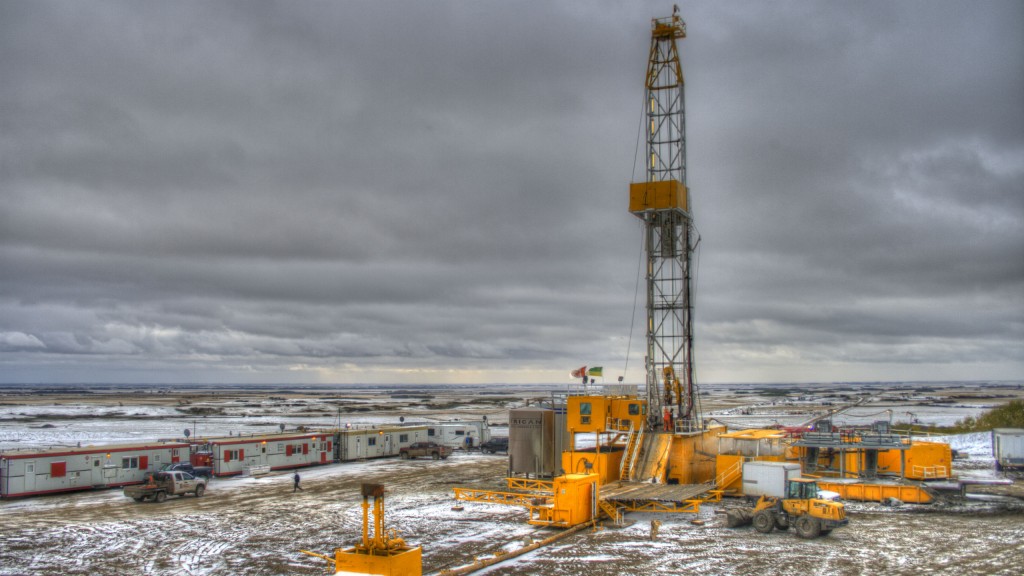 The Canadian Association of Oilwell Drilling Contractors (CAODC) has released its 2018 Drilling Forecast, which shows that the organization expects a slight increase over the projected 2017 industry numbers.
In the forecast, the CAODC states it expects:
Projected 2018 wells drilled: 6,138 — an increase of 107 from 2017 (6,031).
Projected 2018 operating days: 70,587 — an increase of 1,234 from 2017 (69,353).
Rig fleet expected to decrease by 19 (634 drilling rigs in 2017 to 615 drilling rigs in 2018).
One of the Canadian oil and gas industry's biggest hurdles continues to be lack of market access and regulatory stability. Two major energy infrastructure projects — the Pacific NorthWest LNG plant and the Energy East pipeline — have been cancelled in the past six months and the federally-approved Trans Mountain pipeline to the west coast has been delayed. CAODC President Mark Scholz expressed his disappointment with the current approach of some policymakers: "The cancellations of key energy infrastructure projects, and further delays to those already approved, send a message to potential investors that Canada's rules and regulations around these projects are subject to continuous change at a moment's notice."
The CAODC forecast focuses on operating days as a key economic indicator of the health of the sector. While there are signs that the drilling and service rig market has bottomed out, meaningful upward movement of day rates remains a struggle.
"Right now our members are offering a premium product for discounted rates just to survive," explained Scholz. "The combination of low commodity pricing and the cumulative costs of government policy have been detrimental to say the least."
After a sustained period of low to no cash flow and an exodus of investment from the WCSB, drilling and service contractors are challenged with finding the capital to adequately maintain equipment and reinvest back into their businesses. As such, industry conditions remain fragile.
In 2018, CAODC is hopeful that some stability — albeit, a muted stability — may return for member companies.
"What we need most is the optimism a strong investment climate will create," said Scholz. "Market access and a predictable regulatory environment are the most significant factors in creating an environment that will allow our industry to deliver stronger results in the coming years."