Facing challenges of landfill gas wellhead technology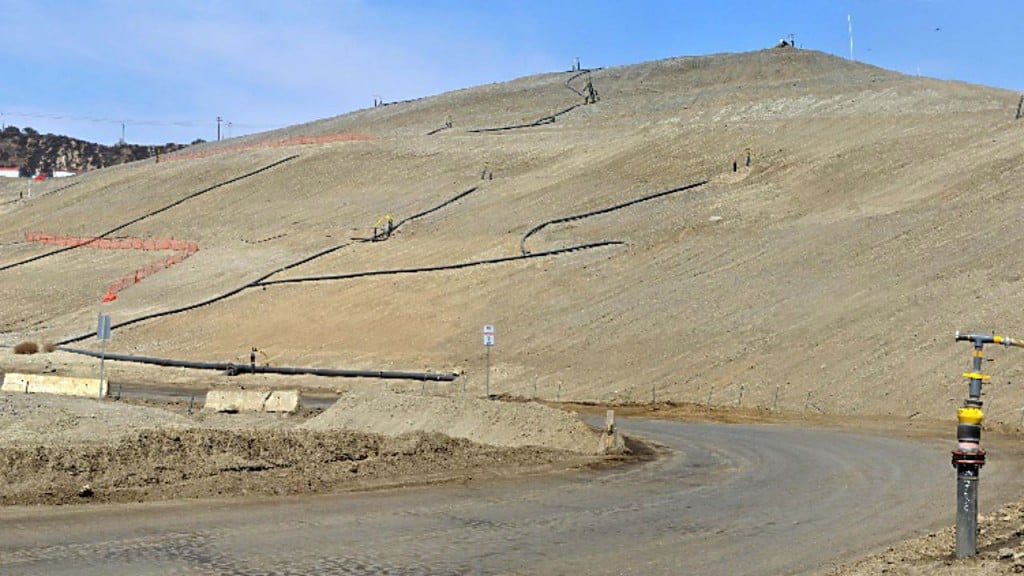 There are many challenges to managing landfill gas well field operation. QED Environmental Systems, a manufacturer of landfill liquid pumps and LFG control products, conducted a survey of landfill gas well field operators, asking them to report the most significant challenges they have encountered in the field. The most commonly reported challenges were odor control and maintaining compliance with landfill gas surface emission regulations. These issues were followed by a host of others, including avoiding NSPS exceedances for pressure, temperature, and oxygen, maximizing landfill gas (LFG) energy content, maintaining a steady vacuum across all wells, managing liquids to avoid accumulation in wells and system piping, and controlling air leaks at the wellhead, rubber couplings, and flex hoses. The challenges faced by LFG well field operators are numerous and diverse. However, LFG operators agree that all of the common challenges listed above can be summarized into one objective: to maximize gas collection efficiency while maintaining regulatory compliance, all at the lowest possible cost. With this singular objective in mind, let us review some LFG well field technologies and limitations.
Limitations of Traditional Wellhead Valves
Traditional LFG wellheads often feature PVC gate valves for flow control. These valves are widely available and commonly used. However, these valves were designed for controlling liquids, not regulating the flow of gas. That is the most significant disadvantage of the gate valve: the inability to make small, precise changes to the flow. Gate valves are fully open in only 3-4 turns, causing attempts at small adjustments to the valve opening to result in large changes to flow and applied vacuum. Limited flow control is not the only disadvantage associated with gate valves.
There are several other issues that can be problematic. First, the valve stem doesn't rise when the valve is opened or closed, so operators can't tell by sight if the valve is fully open, partially open, or completely closed. Additionally, the plastic threads of PVC gate valves can strip, and sometimes even break off, with age. The valve seals can fail, dirt and grit can get into the threads and gate track, and extreme temperatures can make the valve impossible to adjust or cause the valve stem to break when force is applied.
One alternative technology to PVC gate valves is the angle globe valve, which is designed to regulate the flow of gasses. However, angle globe valves have limitations, too. Larger globe valves (2 inches and above) are ineffective at low flow rates (< 10 SCFM) and highly susceptible to weathering and failure due to their PVC construction. Angle globe valves also lack a visual scale to indicate the valve opening position, making it impossible to maintain precise, consistent flows.
In January 2012, QED Environmental Systems addressed all the limitations of gate valves and angle globe valves with the introduction of their purpose-built LFG wellhead - the Quick-Change Orifice Plate wellhead with a Precision Fine-Tune Control Valve. This product alone has caused a shift in LFG well field best management practices. Adjusting wells for flow rather than vacuum, using data to guide well tuning rather than a rule-of-thumb, and viewing the well field holistically rather than well-by-well are all practices that are becoming commonplace as a result of QED's innovation.
The QED Precision Fine-Tune Control Valve is a patented design that provides precise, linear control of flow from fully closed to maximum flow. It features a rising stem design and a highly visible metered scale, both of which allow quick observation of the valve position setting and make it easy to return to an exact setting if the well must be closed. Additionally, the Precision Fine-Tune Control Valve has a stainless-steel valve stem and molded polypropylene housing with UV inhibitors, making it durable in harsh outdoor environments. The precision of this control valve is its most important asset: as little as a 1% increase in methane concentration at a gas value of $2.00/mmBtu in a 50 CFM well can pay for a QED precision well head and Stabilizer Well Cap in just one year.

In addition to control valves, flow measurement devices on traditional LFG wellhead designs also have limitations. Pitot tubes, venturis, and union-style orifice plates can all present unique challenges. Pitot tubes fit a wide range of flow rates and are a good choice for higher flows. However, pitot tubes can easily clog with condensate and are typically not accurate at lower flow rates, sometimes with accuracy errors up to plus or minus 20% of the true reading.
Venturi wellheads have similar accuracy issues. They are a one-size-fits-all device and cannot be adjusted to meet the specific demands of each well. A venturi style wellhead can often cause significant pressure drop at higher flows (<12 [email protected] SCFM) and insufficient pressure drop for accurate measurement at flow rates under 20 SCFM. On the other hand, orifice plate wellheads can often overcome the accuracy issues experienced with pitot tubes and venturis, as orifice plates are selected to match flows. Still, union-style couplings are commonly used for orifice plate wellheads, which makes orifice plates difficult and time consuming to change since the wellhead must be taken apart at the pipe union in order to gain access to the plates. That means that the blower system must be shut down during this time.
QED's Quick-Change Orifice Plate System
QED responded to the above issues with the release of the Quick-Change Orifice Plate system. This system utilizes the proven orifice plate technology that provides accurate and repeatable flow measurement, but also allows for the plates to be easily changed. The plates in the Quick-Change system can be swapped out under vacuum in just seconds to achieve the desired differential pressure, so no time is wasted shutting down the control valve, breaking pipe connections, or rebalancing the well.
The Quick-Change system features a removable dust cover, which can be easily popped off, allowing operators to quickly check and confirm the current plate size. All of these features allow for the Quick-Change system to be cleaned without shutting down the well, breaking a pipe union, or removing the well head. To clean the Quick-Change system, one must simply loosen the Quick-Change collar on top of the system, slide out the plate to be cleaned and remove any condensate build-up from the plate, and then re-insert the plate and tighten the collar. The QED orifice plates themselves are made of strong, glass-filled, high-temperature plastic which won't break or corrode, and won't get hot like metal plates.
QED's plates are also color-coded and have the orifice diameter clearly marked on them, which allows for easy identification. In addition, the plates are lightweight - a kit of six plates can be easily carried in one's pocket.
QED continued their innovations in this area with the Easy Port Wellhead Fittings. These molded, positive-seal fittings are easy to open, easy to attach, and make it easy to remove gas meter tubing. In addition, the Easy Port fittings won't leak due to weathering or heat, are bird proof, are made or strong engineering plastic, and feature a unique barb design.
The flexible rubber couplings found on traditional LFG wellhead designs were designed to withstand very low amounts of pressure. They aren't very sturdy and cannot support much weight. This can result in air leaking into the gas system and cause leachate to foam from wells as wellheads lean and wobble. Due to exposure to the elements, the couplings are also susceptible to cracks and leaks. In addition, these rubber couplings don't provide access for liquid level measurement. So, in order to take liquid measurements, the vacuum must be shut off and the well opened which takes a significant amount of time, halts progress, and can be dangerous.
Traditional LFG flex hoses are also problematic and can keep well field managers from attaining their objective. Flex hose is commonly used to connect the gas well to the collection header. Traditional flex hose is made from clear flexible vinyl, which is subject to weathering from UV exposure, and over time, the hose will become brittle and develop cracks, causing significant leaks.
To solve the issues with traditional couplings and LFG hose, QED introduced the Stabilizer Well Cap and Solarguard UV-Resistant Flex Hose. QED's patented Stabilizer Well Cap is the first engineered well cap that aligns and stabilizes the wellhead, which minimizes air leaks and gas release. The Stabilizer Well Cap's unique support ring, which is molded directly into the well cap, takes pressure off of the rubber coupling and flex hose. In addition, the Stabilizer Well Cap's watertight thread helps reduce leachate leaks from the wellhead and allows for easy liquid removal without shutting off gas flow or removing the well cap.
The Stabilizer cap also features built-in ports which accommodate dewatering pump fittings and allow the easy installation of any kind of level meter, such as QED's Easy Level or a dedicated liquid level bubbler line. Molded in signature QED bright yellow, the Stabilizer Well Cap is easy to spot to help prevent damage by vehicles and heavy equipment. It is available for 6" to 8" wells with 2" or 3" LFG wellheads.
Another QED innovation, their Solarguard flex hose, features built-in UV inhibitors, which reduce plasticizer loss from UV exposure and help the hose maintain flexibility, guarding against cracks and leaks. The Solarguard hose, in QED's distinctive yellow color, is available for both 2-inch and 3-inch pipe. QED's banding kit, which comes with the Solarguard Flex Hose, makes securing the hose easy and eliminates the need for helical clamps.
The goal of every LFG Well field operation is to maximize gas collection efficiency while maintaining regulatory compliance, and accomplishing it at the lowest cost possible. However, this objective can be difficult and costly to achieve using traditional LFG wellhead technology. Traditional wellhead gate valves can easily break or leak, and lack precision control and adjustment of gas flow.
Traditional flow measurement technologies, including Pitot Tubes, venturis, and union-style orifice plates, all have potential problems. Pitot tubes and venturis often lack accuracy, while union-style orifice plates are difficult and time-consuming to use effectively. Traditional well caps and flex hoses easily break or crack, causing leaks. QED's technology tackles many of the issues caused by these traditional pieces of equipment. The QED Precision Fine-Tune Control Valve provides precise, linear control of flow from fully closed to maximum flow and is made from durable, weather-tested materials.
QED's Quick-Change Orifice Plate system utilizes the proven orifice plate technology that provides accurate and repeatable flow measurement, but also allows for the plates to be easily changed. Finally, their Stabilizer Well Cap and the Solarguard UV-Resistant Flex Hose both address the durability problems of traditional well caps and flex hoses, resulting in longer lasting, safer wellhead operation.
In addition to solving many of the issues plaguing traditional wellhead technologies and techniques, QED's technology delivers solutions at a low cost of ownership. Their technologies are durable, well-constructed, and easy to maintain. In the long run, these attributes save operators both time and money.
All of QED's LFG wellhead technologies provide accurate, precise, durable and safe LFG wellhead operations, and provide a solution to the significant problems of traditional LFG wellhead technology.
Related Articles
The new Volvo EC950F crawler excavator was made for large haulers. In fact, it can fill our 60-ton A60H haul truck in just four bucket passes with an average cycle time of just over a minute. With the perfect pair from Volvo, you can improve efficiency, burn less fuel and keep your haulers moving.
Watch these two powerful machines load four passes in just over a minute.