Vertex expands Saskatchewan presence with purchase of Sonic Oilfield Services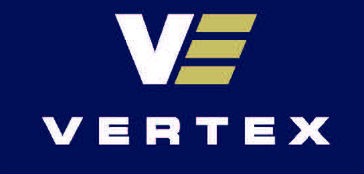 Vertex Resource Group Ltd. has acquired the business of Sonic Oilfield Services Ltd., an environmental services company that provides pressure trucks, fluid hauling, chemical and KCL products in Saskatchewan. Sonic's well maintained fleet is used to serve the drilling, completions, production and facility needs of clients operating within Kindersley and Weyburn, Saskatchewan.
This acquisition will add 60 pieces of rolling stock to Vertex's fleet, strengthening Vertex's presence in Saskatchewan and enabling the company to effectively service the resource and potash/mining regions of the province. In addition, Sonic's Kindersley operation includes a KCL mixing facility which will now be owned and operated by Vertex.
This acquisition was completed for the purchase price of $4.5 million with 2.35 million common shares being issued at $1.00 per common share, and the remaining balance paid in cash. The purchase price is subject to increase if certain valuation metrics of Vertex are not satisfied by December 31, 2019, or earlier following certain corporate events. The maximum increase in purchase price is $1.175 million. Vertex may, subject to approval of the TSX Venture Exchange, elect to satisfy this increase through the issuance of additional common shares.
All Sonic operations will began operating as Vertex effective January 1, 2018.
Terry Stephenson, President of Vertex stated: "Strengthening our local presence in both Kindersley and Weyburn is beneficial to our current customer base operating within Saskatchewan, as we increase our ability to effectively service the entire province. This acquisition not only expands our service area for environmental services, but also expands the geographic opportunity to provide synergistic and complimentary services such as environmental and land consulting to clientele operating in these areas.
"Sonic has a long operating history following proven safe work practices, and has a track record of integrating technology that creates efficiencies for their clients. By utilizing Vertex's breadth of expertise in fluid management, logistics, industrial cleaning and consulting, Sonic's clientele will benefit from working with a single operator to meet their operational needs. This acquisition will strengthen both service offerings, resulting in benefits for each current customer base, as well as provide additional project opportunities from the increased geographic presence."
Related Articles
The new Volvo EC950F crawler excavator was made for large haulers. In fact, it can fill our 60-ton A60H haul truck in just four bucket passes with an average cycle time of just over a minute. With the perfect pair from Volvo, you can improve efficiency, burn less fuel and keep your haulers moving.
Watch these two powerful machines load four passes in just over a minute.