Trelleborg expands wear ring range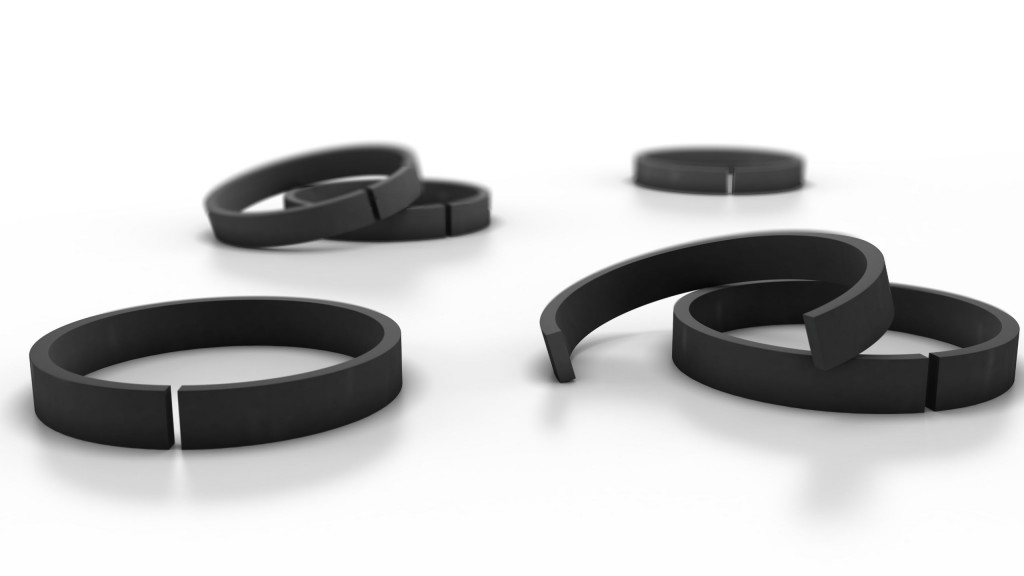 Trelleborg Sealing Solutions has expanded its HiMod Slydring HC wear ring range, introducing over 180 additional part numbers in outer diameters from 1 to 12 inches. The enhanced range becomes available early 2018, serving various fluid power applications including industrial machines, mobile hydraulics and other industries.
Tom Zozokos, Engineering and Product Manager at Trelleborg Sealing Solutions, says: "Trelleborg's expertise with injection molding means that HiMod Slydring HC wear rings have been engineered to meet the demanding requirements of hydraulic applications."
HiMod refers to a range of high-modulus plastic materials developed internally for applications demanding high wear and chemical resistance performance. The configuration of the HiMod Slydring HC absorbs transverse forces and prevents metal-to-metal contact between components.
Beth Figliulo, Fluid Power Segment Manager at Trelleborg Sealing Solutions says: "HC wear rings deliver reliable performance and offer our customers a chance to experience Trelleborg quality at a great price point."
HiMod Slydring HC rings are ideal for use in a variety of operational conditions. They have high compressive strength and wear resistance even at elevated temperatures, provide low friction performance in lubricated settings, and are easy to install due to their simple closed-grooved design. The wear rings also eliminate local stress concentrations, fretting, and seizure, while damping mechanical vibrations and protecting against dieseling and hydrodynamic pressure problems.
The consistent parts quality and performance of HiMod Slydring HC wear rings mean faster installations and increased wear life between changeovers, making these products ideal for manufacturers of hydraulic cylinders. This extended range is a strong complement to Trelleborg's other fluid power sealing products, giving customers one-stop shopping when it comes to ordering complete sealing systems.
Related Articles
The new Volvo EC950F crawler excavator was made for large haulers. In fact, it can fill our 60-ton A60H haul truck in just four bucket passes with an average cycle time of just over a minute. With the perfect pair from Volvo, you can improve efficiency, burn less fuel and keep your haulers moving.
Watch these two powerful machines load four passes in just over a minute.