MIZ-21C handheld from Zetec is an affordable eddy current instrument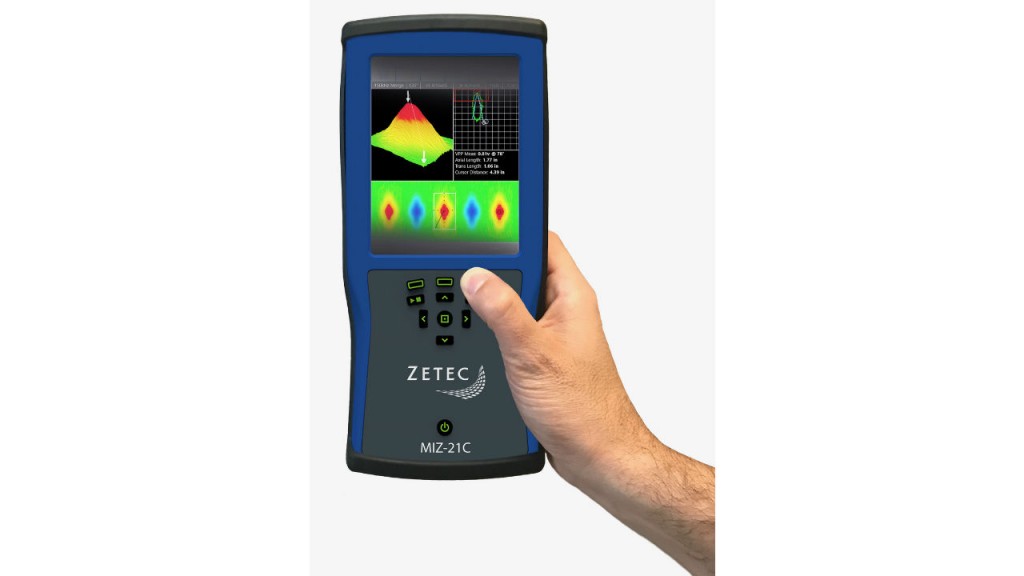 The MIZ-21C from Zetec Inc. is the first truly affordable handheld eddy current instrument with surface array capabilities, according to the manufacturer.
The MIZ-21C can deliver fast, accurate inspections in demanding NDT applications including aerospace, oil and gas, manufacturing, and power generation. The surface array solution can reduce inspection time by up to 95% compared to traditional handheld pencil probes. The ergonomic design, long battery life, and intuitive touchscreen mean you can inspect more areas faster than ever without fatigue.
The MIZ-21C supports a wide range of existing probes and scanners, which further extends its value.
"MIZ-21C is an affordable and capable device that can go anywhere you need to go for your inspection," said Jesse Herrin, Eddy Current Systems Product Manager for Zetec. "MIZ-21C not only saves time, it opens the door to new inspection possibilities by bringing the power of surface array to places it has never been before."
The MIZ-21C is available in three models with single frequency and surface array options to meet a wide range of inspections needs and budgets.
Company info
875 Boulevard Charest Ouest Bureau 100
Québec City, QC
CA, G1N 2C9

Website:
zetec.com
Read more
Related products
Related Articles
The new Volvo EC950F crawler excavator was made for large haulers. In fact, it can fill our 60-ton A60H haul truck in just four bucket passes with an average cycle time of just over a minute. With the perfect pair from Volvo, you can improve efficiency, burn less fuel and keep your haulers moving.
Watch these two powerful machines load four passes in just over a minute.