Schneider Electric named to World's Most Admired Companies list for 2018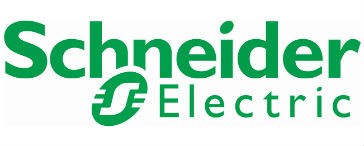 Schneider Electric, a leader in digital transformation of energy management and automation, has been named as one of the World's Most Admired Companies, according to the 2018 list published by Fortune. This year, the company ranks fifth in the electronics industry, three places higher than in 2017, reflecting its growing reputation as an all-round achiever in its industry, pursuing innovation with a strong focus on sustainability.
Fortune's annual ranking of the World's Most Admired Companies is based on a survey of U.S. and global Fortune 500 companies posting the highest revenues in their respective industries. To identify the top performers in 52 industries, executives, directors and analysts in those industries were asked to rate companies on nine criteria: innovation, people management, use of corporate assets, social responsibility, quality of management, financial soundness, long-term investment value, quality of products and services, and global competitiveness. Companies had to achieve scores in the top half of their industries to be listed.
"We're delighted with this prestigious recognition. Schneider Electric has made a firm commitment to sustainability, which is evident in everything we do, from our mission to innovate and help provide affordable, reliable and clean energy for all, to building a diverse and inclusive organisation," says Olivier Blum, Chief Human Resources Officer, Schneider Electric. "This meaningful purpose powers the performance of our people, as well as our ability to make a difference."
Schneider Electric regularly appears in industry rankings aimed at promoting sustainability and inclusion as last month in the Bloomberg Gender-Equality Index that provides a unique barometer of gender-equality performance across all sectors worldwide. For Schneider Electric such recognitions reinforce the company's strong commitment to an inclusive, diverse culture and its longstanding efforts to promote gender equality.