ESG announces 1.2 million passive microseismic events acquired, processed in 2017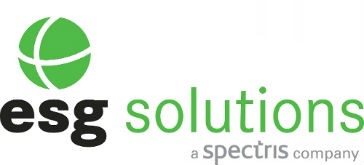 ESG Solutions is excited to announce that it has acquired and processed a record number of passive microseismic events in 2017. One of the reasons for this milestone, according to Shan Jhamandas, General Manager of Energy Services, is the increase in hydraulic fracturing activity across North America. Also contributing to the record number of events acquired and processed is that completions are becoming more complex and diagnostic tools are becoming more important.
John Greff, North America Director of Sales for ESG's energy services unit, notes that "oil and gas operators continue to test and refine their completion designs, including; increased proppant concentration, higher cluster counts, increased stage counts, and longer laterals." According to Greff, ESG's innovative acquisition tools are well suited to this type of challenge: "Our whip-array is deployed in both vertical and lateral sections of the well allowing for increased microseismic event detection along the wellbore. This, coupled with our advanced analytical insights, is helping our clients evaluate the effectiveness of their completions designs."
Adding to the overall increase in acquired and processed events, Spectraseis, an ESG managed company, has helped push ESG's 2017 event count over the one-million mark with its expanding seismicity monitoring network and surface based hydraulic fracture monitoring business. Brad Birkelo, EVP Surface and ISM Solutions, points out that "oil and gas operators are now proactively seeking solutions to monitor seismicity in their operations and Spectraseis is positioned well in the market with its full-service acquisition, processing and web portal analysis solution - the ISV-Pro."
In addition, ESG's permanent reservoir monitoring business RESMAP was steady in 2017, recording passive seismic data 24/7 at oil and gas operations in Western Canada, the Middle East and other locations internationally. ESG is a leading provider of passive seismic reservoir monitoring systems for enhanced thermal oil recovery operations. According to Jhamandas, "ESG's reservoir monitoring business continues strong as E&P operators focus their efforts on optimization of enhanced oil recovery projects, many of which are candidates for passive microseismic monitoring systems." As for 2018, Jhamandas goes on to note, "The momentum from 2017 has carried into 2018 and we are expecting another record-setting year."