Volvo improves heavy haul with VNX launch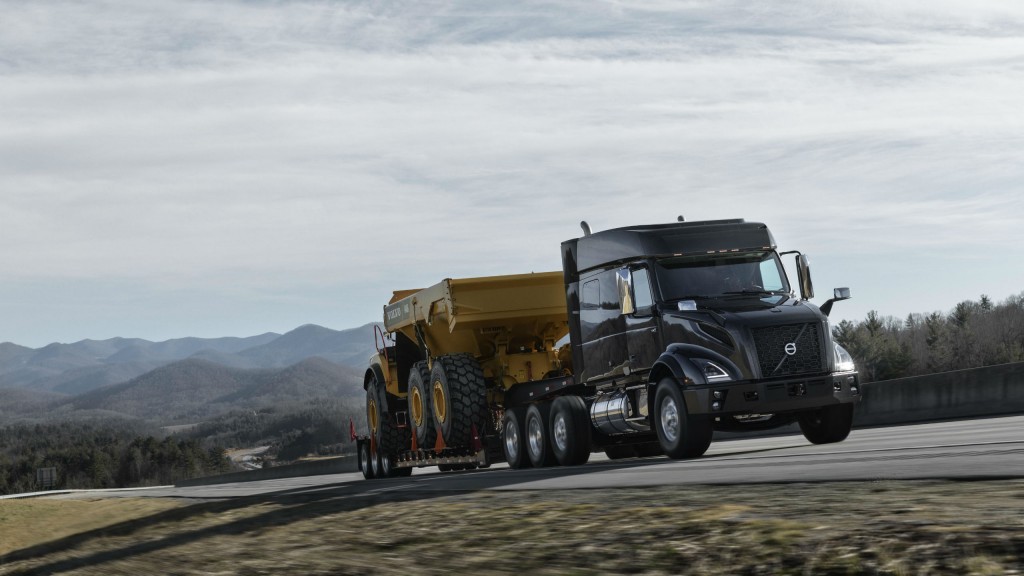 Volvo Trucks has boosted its heavy haul options for truck buyers with the release of the new VNX at a media event held at its Dublin, VA customer centre. The new addition features several models designed for everything from short hauls to those heading across country.
"We're excited to bring the new VNX to the heavy-haul market and we know that it will live up to the expectations of those doing heavy, hard jobs," said Göran Nyberg, president of Volvo Trucks North America. "Volvo Trucks in part built its reputation as a global heavy-duty leader by knowing how to deliver heavy loads in far less than ideal road and weather conditions."
The VNX family of trucks includes the VNX 300, 400 and 740. The 300 is built with a day cab; the 400 features a sleeper for shorter trips requiring overnights, while the 740 has a full sized 70-inch sleeper for longer runs.
The VNX family is available with the Volvo D13 engine pushing 500 hp, as well as the Cummins X-15 with up to 605 hp.
Approved Gross Combination Weight Ratings (GCWR) span from 125,000 to 160,000 pounds. Ratings of up to 225,000 pounds are available with application approval and appropriate components. Optional steer axles, lift axles, tridem drive axles, and longer fifth-wheel slides help meet a diverse range of weight distribution requirements.
"The new VNX is the ultimate blend of Volvo's modern, aerodynamic design and pure purpose-built performance," said Chris Stadler, Volvo Trucks North America product marketing manager - regional haul. "From end-to-end, every feature of the VNX is built to stand up to any heavy-haul job you throw at it. Improvements are easy to see throughout the VNX including the bumper, axles, suspensions, braking, powertrain, and more."
Volvo displayed the VNX with loads including a side dump trailer that highlighted the truck's improved frame design, a heavy log load and a grader.
Watch for more coverage of the new Volvo VNX line in the April edition of Heavy Equipment Guide.
Company info
Related products