ST9 releases new state-of-the-art fluid end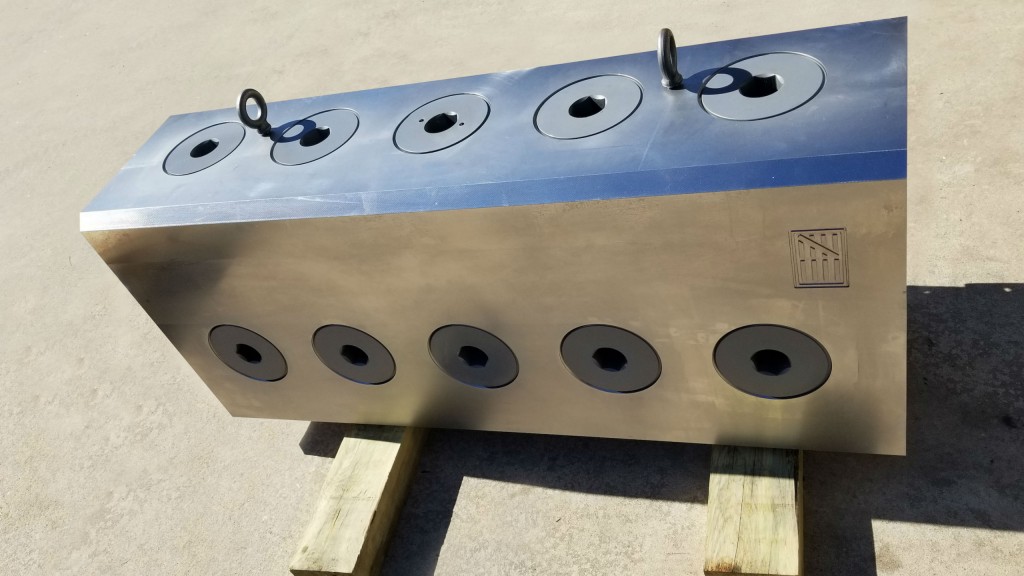 With a focus on the fundamentals, Houston-based ST9 Gas + Oil has released the new XGen Fluid End for frac and well service pumps. This is the second high-performance technology product the company has released to pursue their goal of becoming industry leaders for performance, cost, and quality.
Engineered by industry experts, ST9's XGen Fluid End uses patented K-urve technology that decreases impact energy on internal sidewalls by 56% and increases flow efficiency by 3.7%. This is combined with critical autofrettage, a proprietary process that minimizes detrimental factors and maximizes fluid end life.
Other attributes for the XGen Fluid End include:
Oversized forging for structural rigidity
Exceptional material cleanliness (lack of inclusions)
Tighter forging grain structure for product durability
Highly refined shot peen process to reduce erosion
Advanced geometry designed to reduce stress
Robot finished blends to geometric accuracy
Best in class quality control processes
"The inspiration behind the XGen Fluid End is the fatigue and washout we see with our competitors' product offerings," said Chris Buckley, founder and CEO of ST9 Gas + Oil. "In order to stand out, we had to address the root of these problems and fix the fundamental flaws by using quality materials and revolutionary design, ultimately keeping production high and owning and operating costs low."
Related products
Related Articles
The new Volvo EC950F crawler excavator was made for large haulers. In fact, it can fill our 60-ton A60H haul truck in just four bucket passes with an average cycle time of just over a minute. Right now, get 0% for 24 months to save up front, then enjoy improved efficiency and lower fuel consumption to spend less down the road.
Learn more about how the perfect pair from Volvo boost your profitability.