Mud gas sensor solution from Weir shows success in the field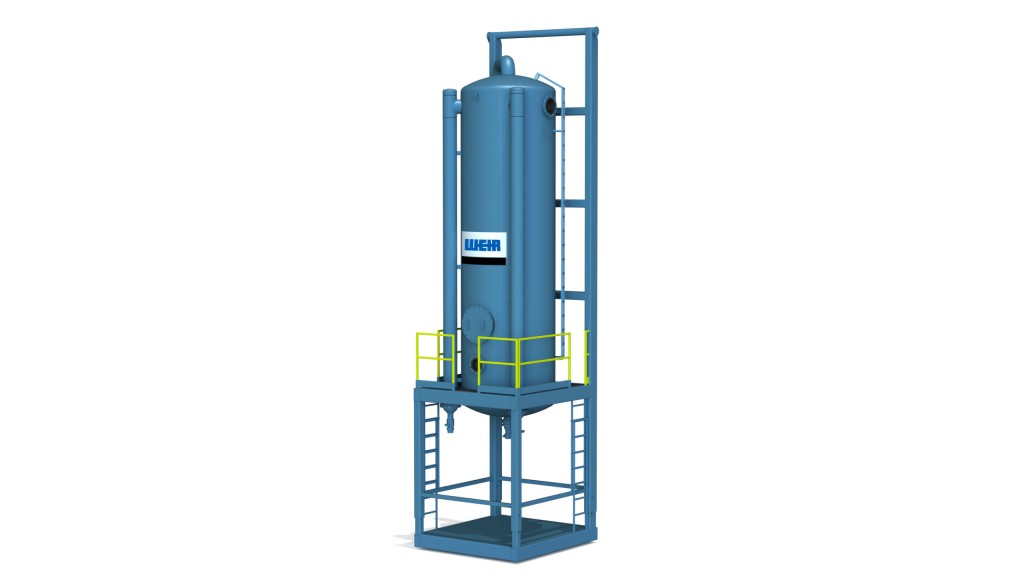 Weir Oil & Gas reports that it is achieving significant success in the field with intelligent sensors designed to accurately communicate mud gas liquid levels in real time to prevent overflows and maximize safety while providing active kick management, reducing cleanup costs and lowering non-productive time.
The sensor has been used in the Wyoming region in nitrogen-aerated drilling operations in which overflow is a constant risk. Where operators previously had less than 20 minutes of response time, they now have 3.5 hours to prevent overflow and eliminate liquid in the secondary containment vessel - thus reducing downtime and direct costs. This technology enhancement has generated hundreds of thousands of dollars in savings for installed sites over the course of a few years.
Mathena Mud Gas Separator Intelligent Level Sensor, part of the Mathena Mud Gas Separator Intelligent System (MGS-ISC), accurately measures the liquid levels within the mud gas separator for managed-pressure drilling and underbalanced drilling operations, providing accurate kick control and real-time data on-site. This gives operators much more time to avoid gas carryover to the active mud system and prevent an overflow scenario creating a fluid spill from the igniter system.
Control valve automation can be added to enable intelligent active discharge control that further improves kick-handling capacity. With this capability, the mud discharge can be completely closed to maintain the liquid seal needed to prevent gas from reaching the shale shakers while reducing the risk of vessel overflow and ensuring an ideal gas velocity for liquids and solids separation. The control valve automation also helps optimize labor efficiency.
Intelligent level sensors can also be applied to the secondary containment vessel for comprehensive monitoring with Weir's proven systems approach.
"Manual event recognition and response time is insufficient for today's operators to prevent overflows and spills," said Matt Green, Pressure Control Engineering Manager of Weir Oil & Gas. "Providing real-time data prevents incidents and maximizes uptime."
The Mathena Mud Gas Separator Intelligent Level Sensor and Mathena Mud Gas Separator Intelligent System (MGS-ISC) can be integrated with Weir's Pressure Control Intelligent Systems as well as other modules of the Mathena system including the Mathena Vent Gas Analyzer and Intelligent Flow Meter System (VGA-ISF) and Mathena ECO-Tank Intelligent System (ECO-ISL.) All modules are available for rent. The core technology has been adapted from the Mathena Frac Flowback Intelligent System (FFB-ISL).
Weir's line of intelligent systems is supported in every major basin in North America and integrates with other drilling rig data management systems, allowing drilling engineers to aggregate their data in one place.