Serious challenges faced by oil and gas sector in greenhouse gas emission reduction drive: Senate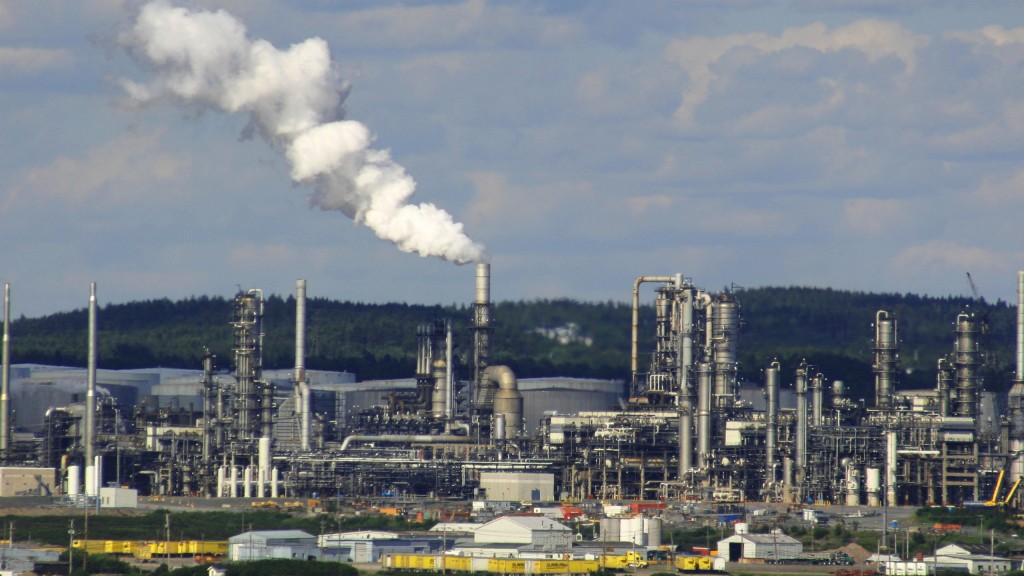 Cutting back on Canada's biggest source of greenhouse gas (GHG) emissions will pose significant challenges for its oil and gas sector but is essential to making good on the country's commitment to fight climate change, the Senate Committee on Energy, the Environment and Natural Resources said in a new report.
Canada's Oil and Gas in a Low-Carbon Economy is the committee's fourth report in its ongoing study of Canada's transition to an economy that generates less carbon dioxide and other greenhouse gases while remaining strong and vibrant.
The committee is studying what it will cost Canadians to meet GHG reduction targets under the United Nations Framework Convention on Climate Change, often known as the Paris Agreement. It is looking at the effect of Canada's commitment on the five heaviest-emitting sectors of the country's economy.
"Canadians from every walk of life will play a role in fighting climate change. The oil and gas industry is one of the most important sectors of the Canadian economy, but it is also the largest source of greenhouse gas emissions," said committee chair Senator Rosa Galvez. "We're going to expect an enormous amount of help from the oil and gas sector as Canada moves toward its greenhouse gas-reduction targets."
Canada's oil and gas industry accounts for 26% of the country's GHG emissions. It released 189 megatonnes of carbon dioxide equivalents in 2015. Oil and gas extraction and production (also known as upstream activity) make up 23% of Canada's GHG emissions while refining (known as downstream activity) represents 3%.
The biggest challenges facing the industry will be to remain competitive and to encourage investment while facing increasingly tough emissions-reduction requirements. Federal, provincial and territorial governments are preparing a range of policies aimed at reducing GHG emissions, including carbon-pricing and regulations to reduce the oil and gas sector's methane emissions.
"There are challenging times ahead for Canada's oil and gas sector. Not only will this vital part of the national economy contend with new government policies aimed at reducing its greenhouse gas emissions, but it may also encounter stiffer international competition and declining demand. The government needs to balance its goal of reducing emissions while also protecting a key contributor to Canada's prosperity," said Senator Michael L. MacDonald, deputy chair of the committee.
In 2015, Canada's oil and gas industry generated $142 billion a year in economic activity, representing approximately 7.7% of the country's gross domestic product. It employed 700,000 people directly and indirectly.
The committee's fifth report will examine how Canada's buildings sector will be affected by GHG emissions-reduction efforts. Its final report will provide the federal government with recommendations to help Canada meet its emissions-reduction targets in a manner that is sustainable, affordable, efficient, equitable and achievable.
Canada is one of 195 countries that agreed to reduce its GHG emissions under the United Nations Framework Convention on Climate Change. Canada must remove 199 megatonnes of GHGs from its annual emissions total to satisfy its commitments under the Paris Agreement. Extraction and production of oil and gas in Canada (also known as upstream activity) was responsible for emitting 168 megatonnes of GHGs in 2015. Canada is on track to emit 722 megatonnes of carbon dioxide equivalent a year by 2030. Its Paris Agreement target is 523 megatonnes.