Oilfield service industry avoids paper jams thanks to LoadDocs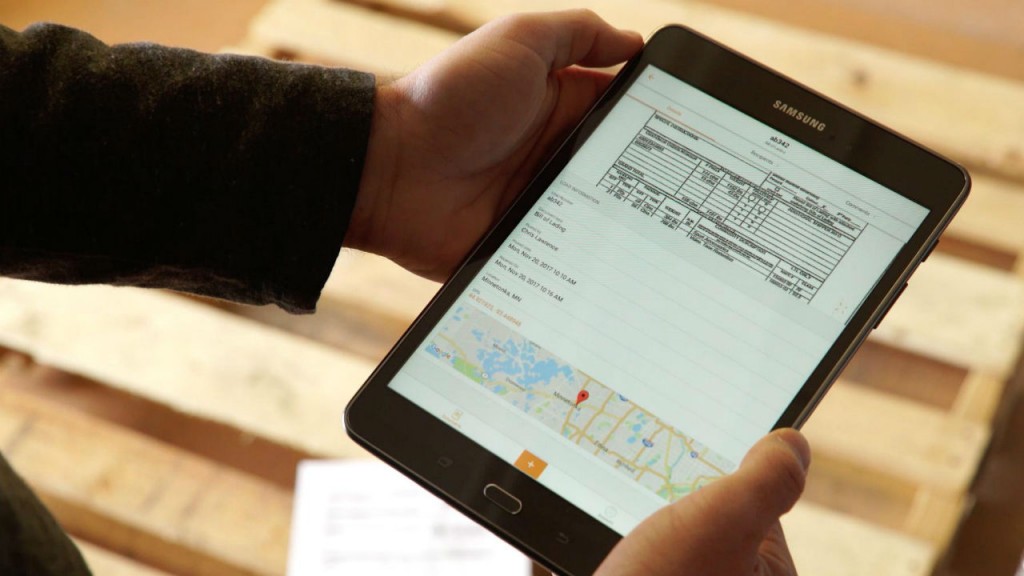 Connected logistics startup LoadDocs is tackling one of the oilfield service industry's most vexing daily challenges: completing paperwork in the field.
By combining its proprietary system for capturing and transmitting images with smartphone connectivity, LoadDocs enables operators to send proof of delivery and other essential documents directly from the the cab of their trucks back to the home office as an alternative to faxing in paperwork from a field office or other remote location.
"It's a simple formula," said LoadDocs chief operating officer Brian Belcher. "Speeding up the paper flow will speed up the cash flow."
With the LoadDocs app, all an operator needs to do is take a picture of a document, assisted by guides on the camera screen to help with framing. LoadDocs' technology takes care of the rest by automatically cropping, rotating and adjusting image colors to produce an as-good-as-original electronic copy. "Customers are not going to pay unless the document is legible," Belcher said.
In addition to digitally sending documents, operators can attach photos, retrieve date and time details, and add location information. This metadata is incredible valuable for an oilfield service crew where the location and time that a job was completed provides a proof of completion in itself.
LoadDocs is designed to manage a wide range of common industry forms, including: bills of lading, run tickets, inspection reports and expense reports. Aside from mobile scanning capabilities, LoadDocs has also enabled some oilfield service companies to begin to digitize specific forms and checklists that may not longer need to be managed on physical paper. Expediting invoices is another key function.
"LoadDocs helps fleets go from 'delivered' to 'invoiced' in minutes," Belcher said. "We've designed LoadDocs to remove one of the pain points of the oilfield service industry. As companies explore what the system can do for them, they'll discover lots of ways to speed up workflow and increase efficiency."
Operators often work at job sites in places with limited or no cell coverage. LoadDocs is designed to capture and store images the operators take; when it detects a stronger signal, it automatically transmits the documents to the home office.
At the company's office, managers can use the system's optical-character-recognition technology to capture data from the electronic documents for reports. They no longer have to type information on a piece of paper into a computer system, and they no longer have to handle or store massive amounts of paper. "Through artificial intelligence, LoadDocs can learn about the documents and data that the back-office is expecting to further automate the process over time," said Belcher.
LoadDocs is compatible across any Android and iOS device. It has also recently launched a partnership with Trimble, a leading provider of fleet mobility hardware. Operators and contractors using Trimble's in-cab electronic logging device can install the LoadDocs app on the hardware. In addition to hardware partnerships, LoadDocs has also partnered with the leading transportation management systems to support integrations so the documents are accessible from wherever they are needed.
According to Belcher, LoadDocs also has flexibility in its license model. "LoadDocs is quick and easy to get started with no long-term contracts," he said. "Fleets can pay monthly for their usage to align their costs as they grow with the application."
Related Articles
The new Volvo EC950F crawler excavator was made for large haulers. In fact, it can fill our 60-ton A60H haul truck in just four bucket passes with an average cycle time of just over a minute. With the perfect pair from Volvo, you can improve efficiency, burn less fuel and keep your haulers moving.
Watch these two powerful machines load four passes in just over a minute.